Gregory Underwood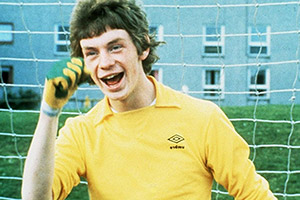 Hopeless (wannabe) romantic Gregory is well, hopeless. Naturally clumsy but good-natured, things can only get worse when he falls in love.
Gregory's unusually indifferent approach to football is a stark contrast to the emotion he displays for Dorothy. A born dreamer with good intentions and a penchant for drumming, he is a likeable character if not rather gawky. His reserved side is pushed to the fore as he covers his nipples when Dorothy enters the boys' changing room, and when he berates friend Andy for commenting on her legs.
Gregory's lack of fitness and eagerness to impress are shown in some amusing scenes including Gregory awkwardly stretching his muscles and pointlessly shining an already dirty ball to pass to Dorothy.
Easy-going Gregory is the type of young man who applies roll-on deodorant to the shirt covering his arm-pit, dances lying down and supplies the humour in a tense situation, albeit inadvertently. Gregory is familiar with the green-eyed monster, particularly when any potential suitors approach Dorothy. Although his somewhat fickle and impressionable manner could mean a change of heart if a better offer presents itself.
Dorothy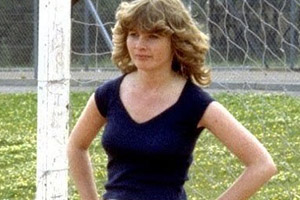 Dorothy is a worthy contender for the school's football team, and doesn't she know it. With persistence and determination, she outshines the other players and constantly seeks ways to improve her game. She revels in the attention that comes with being the only female on the team and oozes confidence, if not over-confidence.
Apparently one quarter Italian and one quarter Irish, Dorothy complements playing football with dancing lessons and isn't shy of either talking about or showing off her talents - or her various scars. She has a highly competitive streak and for her, "the beautiful game" is all about the winning, not the taking part.
Dorothy gives the impression of being somewhat experienced with the opposite sex, and on occasion uses her budding womanly wiles to achieve her objectives. She could be construed as bossy as she has her share of errand boys (and girls): Gregory included, although he is simply happy to be close to her. Dorothy, however, thinks of Gregory as "slow and awkward" and concentrates on remaining what she thinks of as the best.
Susan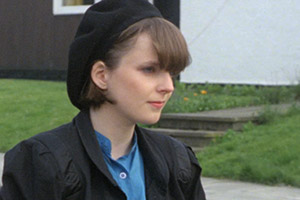 Shy Susan may not be top of her cookery class, but knows a thing or two about making the most of a romantic opportunity. She is also familiar with boys' obsession with figures - both physical and mathematical.
Similarly as easy-going as Gregory, they have a shared sense of humour and a passion for whistling. Susan's consistent attitude towards Gregory highlights her persistence and ability to go for what she wants without any pressure... and Gregory may just fall for it.