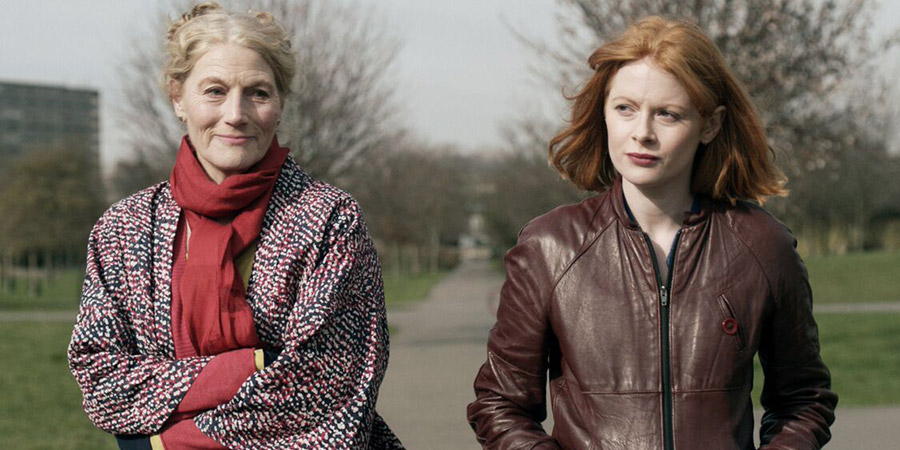 Genre

Film

Released

Starring

Emily Beecham, Geraldine James, Tom Vaughan-Lawlor, Nathaniel Martello-White, Ritu Arya, Karina Fernandez, Sinead Matthews, Ragevan Vasan and others

Writer

Director

Producers
Workmates annoy her. Friends, too. Men want too much from her - or she assumes that they will, if she lets them close enough. And her mother's hippy attitude to life somehow fails to promote much peace and love between the two of them.
Daphne's weapons against life's tests are smart remarks, withering looks and self-obliterating alcohol binges. She wants a promotion to sous-chef at the restaurant where she works - but is she up to the role? And what about the lingering sexual tension with her married boss, Joe?
Then Daphne witnesses a robbery and stabbing in a shop. Impulsively, she acts to save the life of the shopkeeper. Afterwards, the customary defences go up: Daphne savages those who try to help her, from the counsellor to whom the police refer her, to the guy who brings over her Indian takeaways. It takes the serious humiliation of showing up blind drunk at work, followed by Joe's sobering confession that he is in love with her, to force Daphne face-to-face with her issues.
First, she builds bridges with her mother. Then she visits the stabbing victim at his home - and in those unfamiliar environs, unexpectedly finds her own reasons to keep living.
UK certificate

15

Duration

88 minutes

Release date

Friday 29th September 2017

Distributor

Laugh track

None
Website links