Farce has long been a staple of British theatre, and consequently British comedy more widely. Rooted in a French word for stuffing, itself descended from the Latin facire ("to stuff"), by the 18th Century the culinary context had fallen away, leaving us with something broadly approximating the current definition: "a humorous play or film where the characters become involved in unlikely situations". To begin with, farces were usually one act in length, a much needed break in the often very depressing epics that audiences subjected themselves to.
Even as the genre expanded to offer two or three act plays in their own right, the themes remained the same: social satire, marriages of (in)convenience, broad, recognisable characters, humour rooted in class, gender and sexuality. By the time Charley's Aunt premiered, at the Theatre Royal, Bury St Edmonds in 1892, the exuberant comedy of well-crafted farce had made it a much loved form of entertainment.
Charley's Aunt's author Brandon Thomas's own story is a remarkable tale of "a boy made good". Born in Liverpool in 1865, the son of a boot-maker, Thomas had no connections to the theatre world, but was transfixed nonetheless and, whilst scraping a living as a journalist, would moonlight in music hall, singing songs. Eventually joining the company of Mr. and Mrs. Kendal, he worked as an actor for many years, writing at the same time.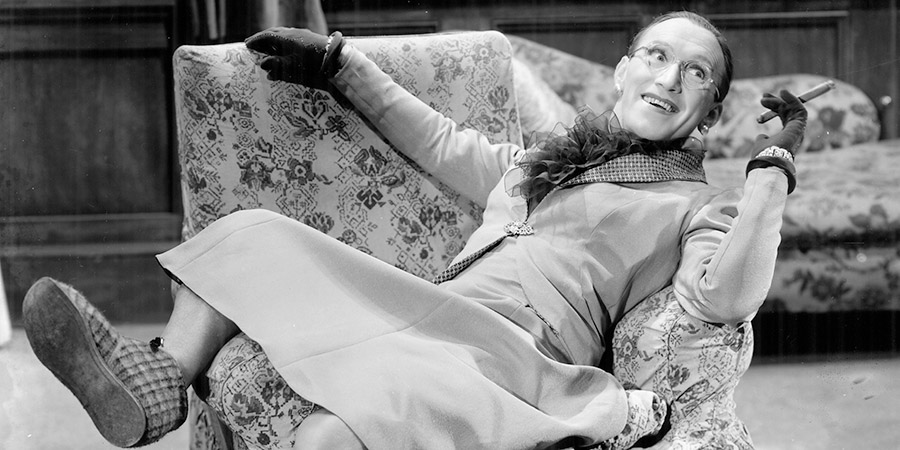 Although he wrote or co-wrote a dozen other plays, Charley's Aunt would prove Thomas's most successful - and his most enduring. It was also an intriguing example of a contrived fiction; the world of Charley's Aunt is not one Thomas had direct experience of himself, beyond playing the piano in upper class drawing rooms. He worked within the already established tropes of the genre, rather than re-constituting his own life for the piece: its key protagonists, Charley Wykeham and Jack Chesney, Oxford undergraduates with their eyes on courtship, are stereotypes. This is a finely-honed confection. The pleasure lies in the mechanism. It is a perfectly discharged schematic exercise.
At the centre of the play is a theatrical exploration of gender. When Charley's wealthy Brazilian Aunt, Donna Lucia d'Alvadorez, delays her visit, Charley and Jack persuade their friend Lord Fancourt Babberley ("Babbs") to impersonate her, so that they can go ahead with a planned attempt to entertain two eligible young ladies. Outrageous cross-dressing soon follows, as do exotic accents and absurd misunderstandings. Oscar Wilde's The Importance Of Being Earnest, which premiered three years after Charley, would owe something to it.
It is a testament to the success of Thomas's work that it is still often in production - both professionally, and in amateur dramatic circles. It is no surprise that film and television versions have also been attempted, including by Eric Sykes in 1979, though with more variable results. Capturing the energy and brio of a stage production on the screen can be a challenge. The theatre frames the material - a captive space, with a captive audience, and tension translated into near-tangible atmosphere. That intrinsic sense of heightened containment is not easily recreated on film.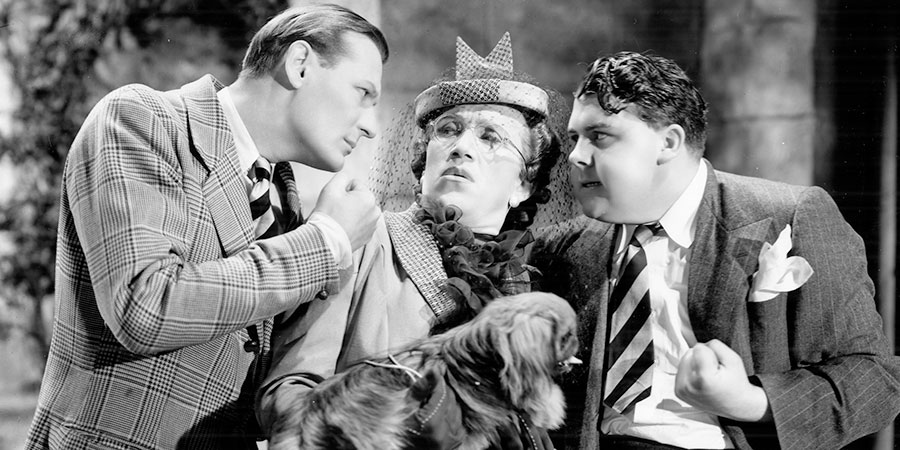 Charley's (Big-Hearted) Aunt is one of the more successful adaptations. Whilst respectful of the source material, this is a loose retelling, the basic plot-line reworked to showcase the star, "Big Hearted" Arthur Askey. In the film, Arthur, Stinker and Albert are reprobates, sent down from their college. Donna Lucia d'Alvadorez becomes Aunt Lucy, and the plot pivots on the trio's attempt to save their university places. Askey, ludicrously dragged up, with incongruous pipe perched out the corner of his mouth, thrives in the pantomime.
Ultimately, how much you enjoy the film will depend on your attitude to the Victorian source material. Is the writer's original vision sacrosanct, or are such updates legitimate ways to introduce classic pieces to new audiences? Either way, this black & white classic offers valuable insights both into Brandon Thomas's timeless original, and into 1940s British cinema comedy.