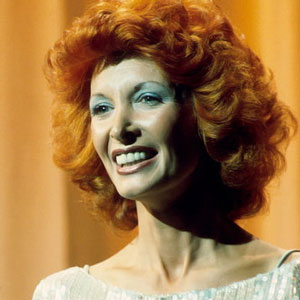 Marti Caine is never called "the first lady of comedy" but in reality she was.
She worked the northern club circuit for 15 years before she ever appeared on our TV screens. She paved the way for many of today's female comics and presenters. She was feisty, fearless, flame-haired and frightened of nothing. She had her own TV show, a sitcom and presented a prime time talent show long before we'd ever heard of The X Factor or Britain's Got Talent.
She died 20 years ago today from malignant lymphoma, aged just 50 years old.
Marti Caine began life as Lynne Shepherd in Sheffield on 26th January 1945. She never thought about entering showbusiness back then. For the first 7 years of her childhood things were quite normal, even idyllic, but then aged her father died of lung cancer just 32, and Marti's world changed.
Her mother became dependent on drugs, drink, and Marti herself. They moved to Scotland where they had family, but the situation with drink and drugs became worse and there were times when Marti went hungry. She kept house in an effort to keep everything together but aged 8 she was eventually taken into care.
With typical tenacity she ran away after a few weeks, pinching a penny from under a milk bottle to buy a platform ticket, intent on getting back to Sheffield and her beloved Grandfather. She got as far as Carlisle when she was discovered and given sweet tea and chocolate biscuits by the guards until her Grandfather came to pick her up.
She lived with him for the next 2 years and didn't see her mother again during that time. Then in 1955 her mother returned to Sheffield and Marti moved back in with her. For a while things were fine. The drinking and drug-taking had stopped and her mum was holding down a steady job. To make ends meet they took in lodgers. Her mother fell in love with one called John and for a while her life was on track, but when he fell to his death from a scaffold the demons of drink and drugs returned.
Now 10 years old Marti had to deal with clearing up after all night parties in her home and rescuing a drunken mother from the pub. Often incapable of standing, let alone walking home, Marti would shoulder her mother's weight back to their terraced house. She married again, a fellow alcoholic named George, who was sweet natured when sober but violent to both Marti and her mother when under the influence of whisky. After one particularly nasty fight, Marti, defending her mother, broke a milk bottle over George's head threatening that next time she'd use a bread knife. After that she moved back in with her Grandfather. He began sending her to dance classes each Wednesday evening, which she loved and sowed the seeds for a career on the stage.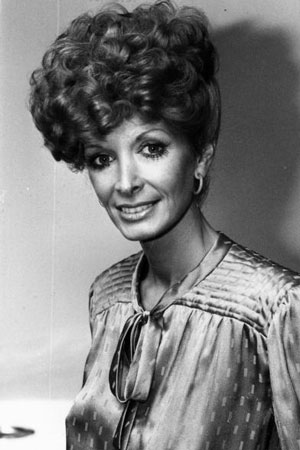 Then, aged 12, Marti woke suddenly one night by storm and discovered her Grandfather in her bed. He had been sexually abusing her in her sleep. When she finally talked about this she said this incident had a far-reaching and long-term effect on her. From then on she rebelled and constantly wanted to 'punish' her Grandfather for his actions. Her adolescence was a fight in the week with her Grandfather to be allowed to grow up and weekends with her debauched mother seeing adult life a little too soon.
It's little wonder that Marti made a subconscious bid to escape such a traumatic young life: Marti became pregnant by and married local butcher Malcolm Stringer at 17. Son Lee arrived first, closely followed by Max.
Aged 19, unable to pay the £150 for her mother's funeral, and with two children and little money coming in, Lynne Stringer took to working in the clubs in the evenings so she could be with her boys during the day.
She started as a singer and earned £4 for her first gig, nearly as much as her husband made all week. She tried 'Sunny Smith' and 'Zoe Bond' as stage names but liked neither, eventually picking 'Marta Caine' from a gardening book. Phoning to confirm a booking one night the club owner misheard her and she was introduced as Marti. It stuck and she never changed it, although she always maintained that this was a character and she could hang Marti Caine on a coat hook at the door when she got home.
There was plenty of work about on the club circuit in 1960s and to calm her nerves Marti would talk to the audience between songs. As time went on the introductions to songs became longer and longer and the songs got fewer and further between: she never felt her singing was distinctive enough. One lunchtime, the comedian didn't turn up for his part in the show they were due to perform; having worked with him Marti already knew his act and offered to perform in his place. She went down a storm and got an extra £2 for her trouble. Marti Caine the comedian was born.
Venues and audiences were rough but, in Marti's words, this was good because "they let you know if they liked you or not". She built herself a good reputation on the circuit and had a stock of witty one-liners, if she needed them, to put the predominantly male audiences in their place. Her brand of self-deprecating comedy got the crowd on her side and she could dispatch a heckler with ease. The material was as earthy as the clubs she played and the novelty of a glamorous young girl, in a figure-hugging dress doing blue comedy on the club scene of the 1960s served her well.
By the time she auditioned for New Faces in November 1974 she had been working the Northern club circuit for 15 years and had made a name for herself.
Marti didn't feel confident about New Faces at all. She hated auditions and as it was on a Friday, the day she usually did her shopping, she didn't want to go. Showbiz was a means of making ends meet and buying the kids their school shoes; Marti Caine had no pretensions to fame.
In the end she only went along to The Blue Angel Club in Leeds to recover a pair of shoes she'd left in a dressing room, that another hopeful act was bringing along to return to her. But she was convinced to take part. She was a success; made it to the TV shows and won her heat. The following week was the All Winners Show, which she also won. This took her on to the Grand Final at the London Palladium, alongside fellow contestants Lenry Henry and Victoria Wood.
Scoring 98 points out of a possible 100, Marti Caine became the New Faces winner of 1975 and everybody wanted her.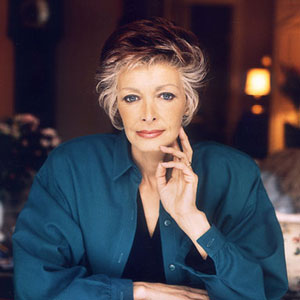 The prize was a three-week stint in Las Vegas at the MGM Grand: four shows a day, 6 nights a week. By her own admission, she died. The fare and the hotel were paid for but Marti had to provide her own food, drink and costumes. Luckily she was handy with a needle and thread and made many of her own frocks. However, she did get paid for her appearances - returning home with the grand total of $25. But the experience was invaluable.
After years of watching people come and go in show business Marti figured that she had three years before the bubble would burst. As a family, she, her husband and two sons agreed she would work "like the clappers" for three years so they could save up enough money to buy a café and get out of entertainment.
Marti's bubble never burst.
She quickly became a TV and cabaret star, awarded her own show, The Marti Caine Show, which ran from 1979 to 1984. She played big venues such as London's Talk of The Town and was asked to appear on the 1979 Royal Variety Performance. She sold albums all over the world; starred in her own sitcom, Hilary (1984 - 1986); and was the subject of both Desert Island Discs and This Is Your Life - not once, but twice.
Marti Caine's stage and screen persona was that of a glamorous clown. Her tall, willowy figure meant she could play physical comedy to great effect and she said the knockabout pratfalls came from her own natural clumsiness. Indeed for her New Faces All Winners Show performance she had designed herself a dress that came apart as she spectacularly fell down a staircase.
In 1986 she went back to where it all started when Central Television revived the New Faces format and installed Marti as its host. She took to the role beautifully, empathising with the contestants, showing skill in handling the production and never being afraid of standing up for an act when she felt the judges were being just a little bit too mean. In fact her on screen battles with 'Nasty' Nina Myskow were legendary, but off screen the two were great friends. It was another example of how she could leave "loud, brassy and egotistical Marti", as she once described herself, on stage and take Lynne the housewife and mother home.
Then in the summer of 1987 Marti discovered she had cancer. She had shown no symptoms but the woman who was never ill and had once had 24 hour flu in the 60s, was told she had an aggressive form of lymphoma. Treatable but not curable. In true style she asked the doctor if this made her a lymphomaniac?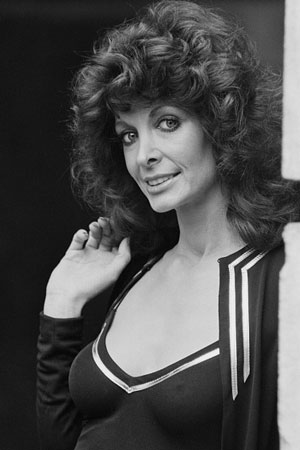 With the help of her second husband, Kenneth Ives, she fought the illness much longer than the doctors anticipated, conducting meticulous research on the subject and through what she believed to be the power of pure positive thought. Within a year she was in remission and given a 50% chance of survival.
In 1991 Marti wrote her autobiography, A Coward's Chronicles, a brutally honest account of her life interspersed with diary entries of that first year fighting cancer. At the time few celebrities had written or talked about cancer and Marti was inundated with mail from people from all over the world. She was inspiring millions.
Ironically in the late 1980s and early 1990s she turned her back on stand up comedy, saying the fear made her physically sick, and concentrated more on singing - the very thing that made her so nervous in the first place and the reason she turned to comedy.
She worked right up to the end, as the Red Queen in pantomime, with personal appearances and continued to record music.
There's not much in the archives of Marti performing her stand-up routines, but her very first TV appearance, on a 1975 episode of The Wheeltappers And Shunters Social Club, survives and is available on DVD.
It hints at the more adult nature of her club act and includes material unacceptable today, but the warmth between her and the audience is instant. Female comics weren't the norm in 1975 but you don't feel a shred of resistance from that audience and there are calls for more when she finishes her act.
The clip also shows off her effortless singing voice, and it's interesting to note that her long-standing musical director once said: "I was working with, arguably, 'the best female singer around' but who was, unfortunately, always thought of, first and foremost, as a comedienne."
For the world of comedy that wasn't unfortunate at all.