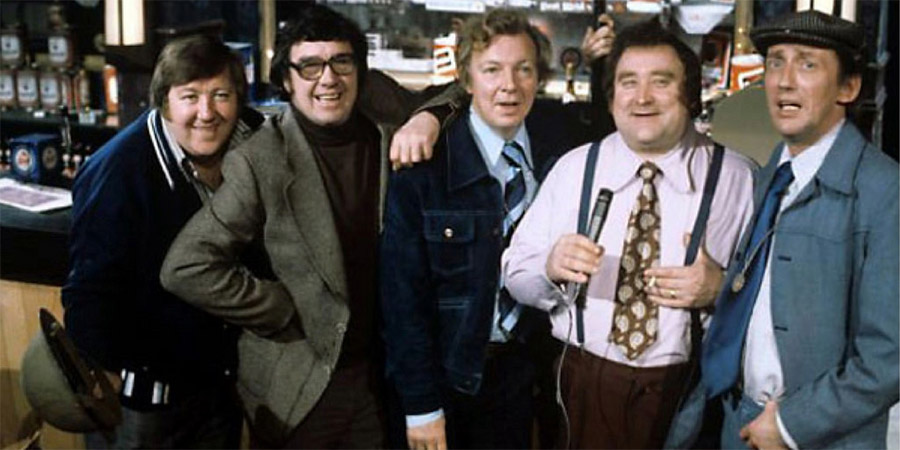 Curlers out and collar and tie firmly in place? Then it's off to the Saturday Night Concert at the Wheeltappers and Shunters Social Club, a game of bingo, a meat pie and a glass or two of stout. And the entertainment? Some of the best turns that clubland can offer.
Among them, expect Tessie O'Shea, Bill Haley and the Comets, Tommy Trinder, Gene Pitney, and many other acts, from musicians to knife-throwers, fire-eaters to comedians and exotic dancers.
Trying to keep the revellers in order are bell-ringing chairman Colin Crompton, and huskily calling for hush as he introduces each turn is compere Bernard Manning.
Production company

Also known as

Laugh track

Live audience
Website links