Comedians have taken centre-stage, when it comes to raising disability awareness.
For long-term fans of live comedy, the rise to fame of Lee Ridley has been one of the happier stories from the turbulent last few years. As the self-styled Lost Voice Guy, Ridley was a long-serving favourite on the club circuit; then, in 2018, Lost Voice Guy became a household name by winning Britain's Got Talent. A book deal followed, and the popular comic was supposed to spend much of 2020 on a major tour.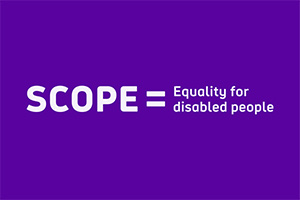 Then Covid changed everything. "I admit that I'm suffering from loneliness and anxiety," the comic wrote, in an article for the disabled charity Scope, late last year. "I'm sure a lot of other disabled people are as well. One in five of us are disabled. Months of feeling forgotten is taking its toll."
Ridley became an ambassador for Scope in 2018, and that article supported their #wontbeforgotten campaign, highlighting a section of society who suffered more than most during a lockdown-heavy year. And those struggles continue. Even in normal conditions disabled people are twice as likely to be unemployed, according to Scope, while average living costs are almost £600 a month more. In the pandemic, those hardships have increased due to wilful indifference.
"I have witnessed disabled parking bays being taped off so that people can form queues outside of shops," Ridley continued. "I know friends who rely on support workers having to move back in with their parents just to survive. We were more concerned about pub closing times than we are about trying to help the vulnerable people in society. How on earth is any of this acceptable?"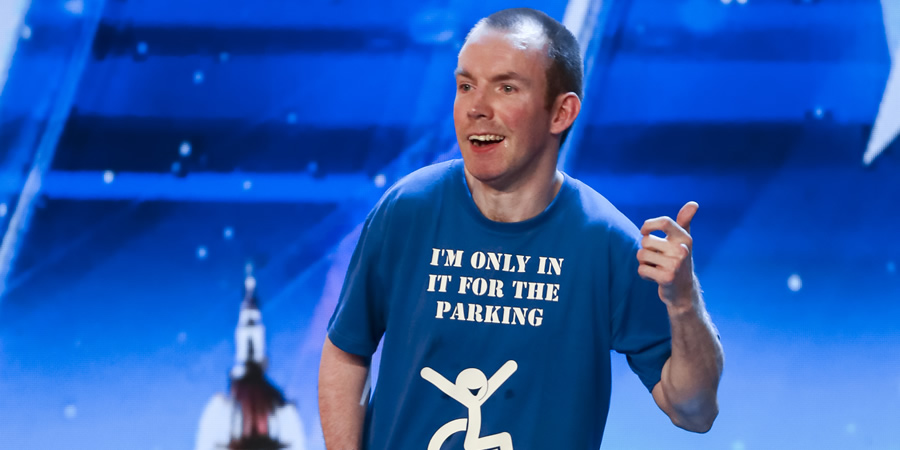 I'll flag up my own Scope connection here. I've been on the team at one of their shops for years now (Hertford - do pop in, whenever lockdown ends); which may seem slightly random, but Scope have a good connection with comedy. Ridley, The Last Leg's Alex Brooker and Richard Herring are all Scope ambassadors, the latter telling us earlier this year that he initially started fundraising for the charity because they weren't scared off by his style of comedy, unlike some others.
That good humour most obviously manifests itself in their Joke for Scope shows, where huge stadium-filling acts mix with comics of myriad styles and abilities. Those stages are a great leveller, as disability can offer a unique comic angle; other acts could never do that material. I fondly recall Rosie Jones forcing the audience in an old church to shout a very uncomfortable word, which set up a great punchline and a fascinating bit about her rare condition, ataxic cerebral palsy. Anyone who's shouted that word as an insult is even more ignorant than we assumed, essentially.
That fearlessness has helped Rosie become a regular TV face now too. Her very rude joke about Greta Thunberg on The Last Leg got lots of viewers hot under the collar, but then Jones was invited onto Question Time, and again made headlines. She did what many wished they could in 2020: getting right up in fellow panellist Matt Hancock's grill.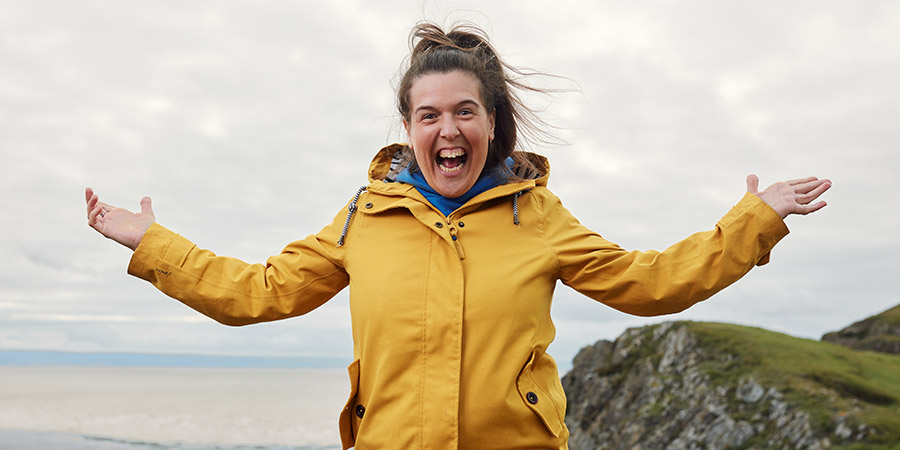 "I have tried to apply for jobs and I have been hung-up on because of how I speak, and I am not alone, because right now a quarter of a million disabled people are unemployed and because of Covid, that is rising," she said.
"I was going to say that disabled people are overlooked, but they are not; they are deliberately ignored because disabled people need more care and more money and I don't feel like as a disabled person, I am getting the care and support I need right now."
2020 should have been the year that helped level the playing field for disabled people: employers could hardly insist that home working isn't possible, with so many people suddenly doing it. Instead, with Brexit now fully activated, the future is more insecure than ever. As the Disability Wales charity tweeted recently: "Advocacy groups and disabled people's organisations are worried that Brexit may roll back the progress made in terms of disability equality. This includes, for example, access to work."
Trying to raise that issue as the pandemic continues will be a challenge, with the news outlets distracted elsewhere. Scope are doing their bit - donations are very welcome, given the funding shortfall from lockdown shop closures - and comedians have a big role to play; chiefly because they get relatively free reign to speak up, as long as it's funny.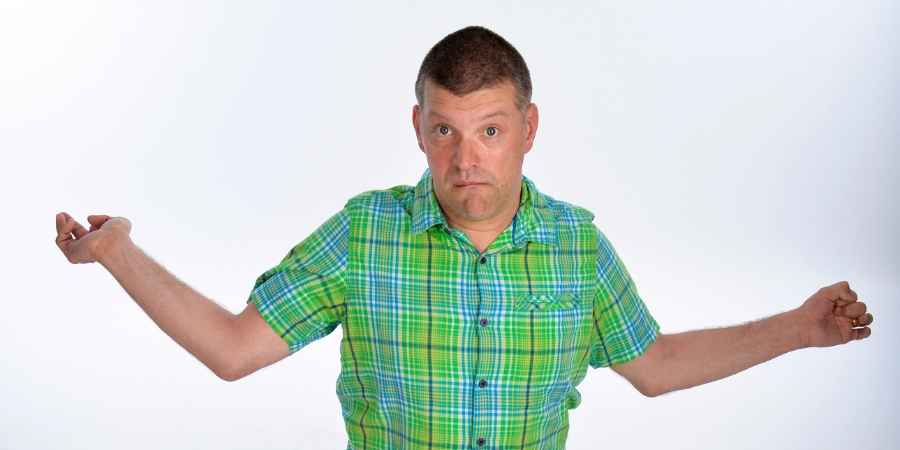 That's particularly true on the live stage, where full-length shows can really get to grips with a subject. The comedian and playwright Laurence Clark, for example, has built a sizeable audience via a series of excellent live shows. The most recent - An Irresponsible Father's Guide to Parenting - dealt with Clark's life as a dad, and the abuse he's endured about it online. That escalated when the family were featured in a BBC documentary, We Won't Drop The Baby. So Clark tackled it in his live show, by getting his kids to respond.
"I quickly realised that I could challenge this kind of stuff till I'm blue in the face, but it's way more powerful coming from my sons," Clark told BCG last year. "So I filmed my kids reading some of these comments for the first time, and saying what they thought of them."
Very funny, powerful and moving it was too, as Clark built towards his now traditionally grand finale. And that highlighting of causes can also be narrative. Francesca Martinez is another comic and campaigner who made a big impact on Question Time, in 2019, speaking frankly and fiercely about how austerity measures affect disabled people in particular. That issue is now the subject of her first play, All Of Us, commissioned by The National Theatre. It was due to debut there from from March to May last year, but sadly that production fell foul of lockdown, too. One to look out for, when things pick up.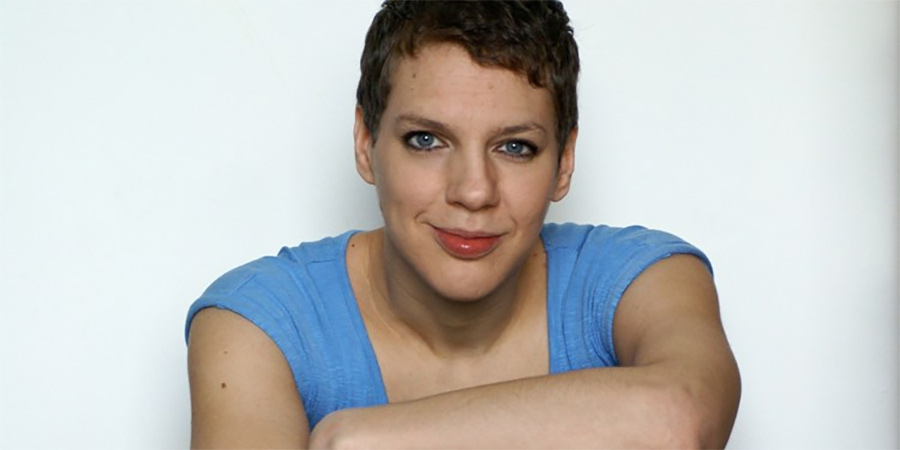 But then just being straight-up funny can change attitudes, too. That run on Britain's Got Talent did something else for Lost Voice Guy. Fame proved to have an interesting side effect, as he told us last year:
"The best thing to happen since I won is that people are engaging with me a lot more, than they would have in the past," Ridley explained. "For the first time, they seem comfortable talking to a disabled person. This has also meant that I'm happier in myself as well. I think that is because I've finally realised that people don't care about my disability as much as I thought they did."
Never underestimate the power of making people laugh.