Could some classic comedy cartoons get a live action rework?
There's been a lot of talk over the last couple of years about the merits of animation versus live action, particularly in relation to massive movies. The Lion King, for example, is one of the great animated films of all time, and spawned several sequels - check out UK comedian Thom Tuck's impressively knowledgeable dissection of those in the show Goes Straight to DVD - and a long-running stage musical, among other spin-offs.
Then in 2019 a reboot of the original movie came out, with a spectacular cast - Beyonce, Donald Glover, James Earl Jones, and our own Chiwetel Ejiofor as the evil Scar. The hook was that the animation was replaced with live action (although the lions were actually now CGI). It got a mixed response from critics, but was hugely popular at the box office. Which makes you wonder: will lots of other animated stuff eventually get that treatment, too?
It's fun to speculate. A few weeks ago on these pages the comedian Howard Read was talking about his work on the new version of the classic kids cartoon Danger Mouse - it's still a cartoon, but could a live action show be on the cards, with a CGI mouse? Paddington certainly worked. Or The Simpsons: imagine a real human Bart saying "Ay Caramba!" and "Eat my shorts!" Perhaps they could link up with the online casino Karamba and a sportswear company, for some cross-promotional action.
British animated comedies, aimed at adults, have never really taken off, in the manner of a Simpsons, Rick & Morty or Family Guy. But a lot of kids cartoons still loom in the memory, which always helps when you're trying to pitch then promote a movie. Will Roobarb And Custard or Mr Benn eventually get a real-person reboot? You see a lot of live action versions of Morph, of course: usually in the middle of a stag do.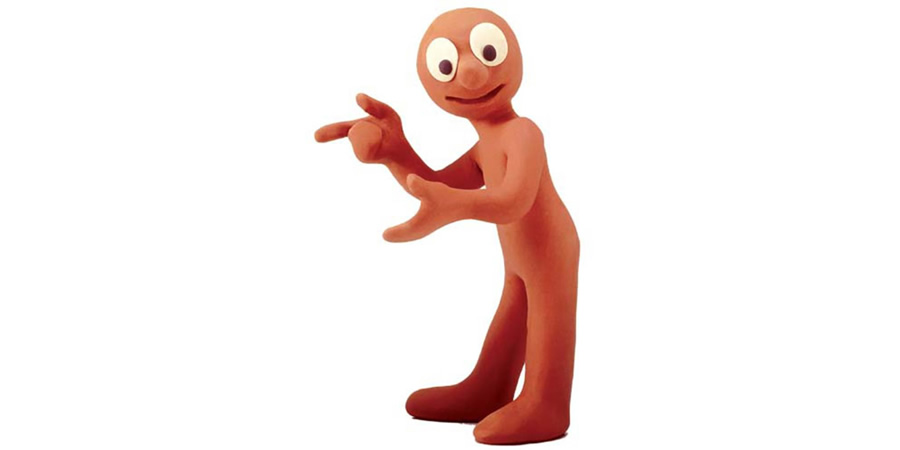 That suggestion then gets you wondering about who could take on those roles. Martin Freeman springs to mind, as an actor very adept at playing an everyman bewildered by bizarre events unfurling around him - think The Office, Sherlock, and Hitchhiker's Guide To The Galaxy. So he'd be the definite wish-list first-choice for Mr Benn himself.
And then there's the enigmatic shopkeeper, who gets Mr Benn addicted to wearing fancy dress costumes and going off on remarkable adventures - we'd definitely like to see his intriguing backstory explored more fully. Actually Ricky Gervais might be a good fit - a little Office reunion, in an unlikely setting. Mackenzie Crook's reworking of Worzel Gummidge seems to have gone down well, after all, so perhaps it'll catch on.
As for Danger Mouse, they've already got some darn good comic voice talent doing the new animated version: Alexander Armstrong succeeding David Jason in the title role, Kevin Eldon taking over from Terry Scott as his sidekick Penfold, and Stephen Fry also popping up, as the M-like boss, Colonel K. So that all works. Perhaps they'd need a couple of international superstars in there too, though, the way the first Paddington movie did with Nicole Kidman.
So for Professor Squawkencluck, Danger Mouse's Q-esque inventor associate, we might as well aim high: Meryl Streep? Tilda Swinton? Or maybe Beyonce again, if she enjoyed that Lion King voice work. And as for Danger Mouse's really juicy role, the dastardly Baron Greenback, surely all of Hollywood would line up for that one. How about the most iconic voiceover actor of all time, certainly in terms of a villain: Darth Vader himself, James Earl Jones? With him as Greenback, that's a movie that might just get the green light.