The Delivery Man DVD
Win a copy of The Delivery Man on DVD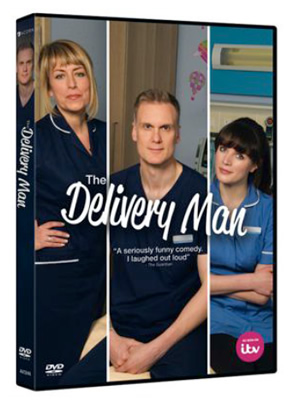 From the director and writers of Green Wing and Smack The Pony, The Delivery Man is a sitcom about a policeman-turned midwife.
Recently shown on ITV, The Delivery Man will be coming to DVD this July.
The show follows newly qualified midwife Matthew (Darren Boyd) as he arrives in his first job since quitting the police force - he's the first male midwife at Easthill Park Maternity Unit.
Matthew makes an instant impact on his patients and new team members alike. He joins divorced senior midwife Caitlin (Fay Ripley), witty and likeable junior midwife Lisa (Aisling Bea), the extremely non-nonsense senior midwife Pat (Llewella Gideon) and trouble-maker Tash (Jennie Jacques) on the front line of baby delivery.
Paddy McGuinness stars as Matthew's former police buddy Ian, whilst his nemesis comes in the shape of senior consultant obstetrician Luke Edward (Alex Macqueen).
This six-part series arrives on DVD on 20th July and includes an array of special features, including out-takes and cast interviews. Pre-order