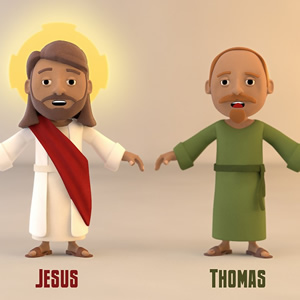 Richard Herring's latest internet project, a six episode stand-up show about the big questions of life like Creation, the Paranormal, Love and Death. An edited video of the shows will be available for free on Vimeo, with stand-up, sketches and animations; and a longer paid version of the show will be available as either a video or audio download from www.gofasterstripe.com.

RHMOL #2: The Paranormal. Richard takes on ghosts, ghoulies and Nostradamuses and tries to find out the truth about the paranormal. Was Joanna Lumley's house haunted? Why did Doubting Thomas doubt Jesus' resurrection after he'd seen him do all those other miracles? Who was Spring-heeled Jack? Can biscuits tell us the future? With author of Paranormality, Professor Richard Wiseman, on hand to discuss these phenomena from a scientific viewpoint. But can science ever truly explain why an old woman tried to strangle Richard Herring in his sleep? Yes it can, apparently.

Buy a longer version of this show, with the full Richard Wiseman interview and loads more stand-up and other extras, or make a one-off or monthly donation so we can keep making stuff like this at www.gofasterstripe.com/rhmol

Free Video Version
To download this podcast to your computer, click on the link above.
Date: 22nd April Length: 37 mins Size: 34.03mb Page
You can subscribe to this podcast series via iTunes software.
This is the geeky option. You can subscribe via the RSS feed:
http://feeds.feedburner.com/RHMOL
Follow @Herring1967 on Twitter for updates.
Previous Episodes
Date: 10th March Length: 37 mins Size: 33.99mb

RHMOL - Special Extra. For this month only, here's the full interview with physicist Marcus Chown which will usually only be available to people who subscribe to the video or audio fro...... Listen
Date: 27th February Length: 44 mins Size: 40.30mb

RHMOL #:1 Creation. In a ground-breaking, new, independently produced series, Richard Herring attempts to find the answers to all of life's big questions, through the medium of stand-u...... Listen
Date: 4th February Length: 9 mins Size: 8.30mb

Richard Herring explains about his new project, Meaning Of Life, where you can get stuff for free and what you can do to help us fund this crazy project. A free version of the s...... Listen