Episode 4 - Death

Richard Herring's Meaning Of Life: Episode 4 - Death
RHMOL #4: Death. It's episode four and Richard is visiting that undiscovered country from whose bourn no traveller returns, apart from Jesus and that bloke with the canoe - death.
What happens to us when we die? Is it the same as what happened to us before we were born, or do we get to go to paradise or a big burning pit of sulphur, and which would be preferable? Rich attempts to achieve immortality by getting his name to live on after his demise, looks at the odd ways that we deal with the inevitability of the cessation of existence, especially on social media, discusses the difficult choices he was forced to make regarding his own grandmother's demise and looks at the fate of the citizens of Pompeii, both ancient and modern. With an in-depth discussion about the evolutionary necessity of death with Nick Lane. It's a fun-packed, laugh fest all about your certain destruction. What's not to like?
Published: 3rd October 2014. Length: 48 minutes. Size: 44.1mb
Video
Here's the video version:
Next RHMOL episodes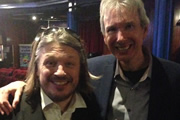 Date: 21st January 2015 Length: 37 mins Size: 33.8mb
RHMOL #5: Good and Evil. It's only taken five months, but the smoke machine is, if anything, now working far too well. Richard is looking at absolute right and absolute...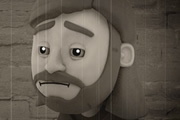 Date: 19th March 2015 Length: 43 mins Size: 59.4mb
RHMOL #6: The Shape of Things To Come. In this final episode of this over-ambitious series, Richard will finally deliver on his promise to give you the meaning of life,...