Russell Brand to star in new Eric Idle production
Monday 20th February 2012 @ 4:25pm by
Aaron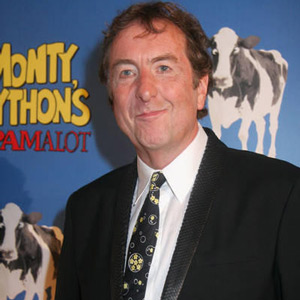 Stand-up comedian Russell Brand will take the titular role in former Python Eric Idle's latest musical, What About Dick?.

Set in the early 20th Century, the production is to be presented as a radio play with the cast reading from scripts. It will run for just 4 nights in April, from the 26th to 29th, and will also star Tracey Ullman, Billy Connolly, Sophie Winkleman, Eddie Izzard and Tim Curry.

Jane Leeves, a former (Benny) Hill's Angel but better known for the role of Daphne in long-running US sitcom Frasier, will also appear, and Idle himself will act as narrator.

Written by Idle with his long-term musical collaborator John Du Prez, the story is described as a "farcical romp" that follows Oxford student Dick as he studies philosophy and gynaecology; Izzard's character is the inventor of the vibrator.

A previous version of the production was staged in a similar form in 2007. Idle told the Los Angeles Times that he and Du Prez have spent the last 5 years re-writing the scripts and adding more songs to the show.

He added: "It's essentially the same idea as before, but the part of Dick got bigger - if I'm allowed to say that."

Idle also confirmed that What About Dick? will be recorded for release as a 'concert film'.
Latest News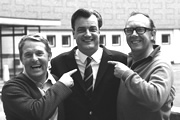 Eddie Braben, one of Britain's top comedy writers, who wrote for many famous comedians, most notably Morecambe & Wise, has died aged 82.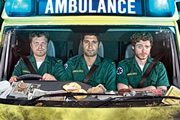 American television channel USA Network has commissioned a full series adaptation of Channel 4's 2011 comedy drama, Sirens.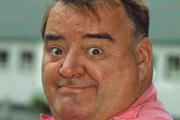 Actor Paul Shane, best remembered for his lead role in sitcom Hi-De-Hi!, has died at the age of 72.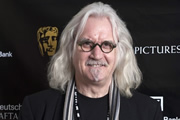 Ben Miller, David Tennant and Billy Connolly are amongst the cast set to star in new film What We Did On Our Holiday, from the writers of Outnumbered.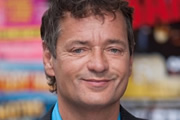 Channel 4 has commissioned No Offence, a Victorian police comedy from Shameless creator Paul Abbott. It will also stage further Stand Up To Cancer events.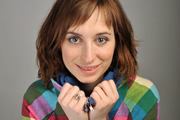 Isy Suttie has won the gold award in the comedy category at the Sony Radio Academy Awards 2013 for her Radio 4 show Pearl And Dave.