BBC Three announces series of online pilots
Wednesday 30th November 2011 @ 4:30pm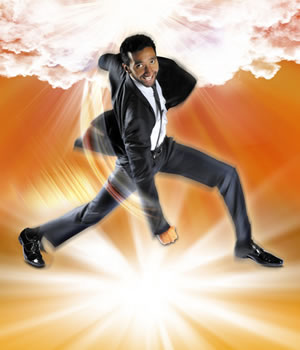 The BBC has announced six new comedies, which will be piloted online via a new strand called 'The Comedy Kitchen'. The shows will be available to view on the BBC's iPlayer service and via the BBC Three website.

The programmes, each thirty minutes long, are:

The Imran Yusuf Show: A mix of stand-up and sketches from Imran Yusuf (pictured), the up-and-coming comedian who was nominated for an Edinburgh Comedy Award in 2010 and has since appeared on shows like Michael McIntyre's Comedy Roadshow and Edinburgh Comedy Fest Live. The pilot has been created by production company Brown Eyed Boy.

Impractical Jokers: Comedy entertainment show produced by Yalli Productions, in which four comedian friends compete in awkward real life scenarios that they set for each other - all recorded by hidden cameras.

People Just Do Nothing: Mockumentary following a group of wasters from Brentwood trying to run a pirate radio station, produced by Rough Cut Television.

Dawson Brothers Presents: A single-camera, fast-paced sketch show based firmly in contemporary culture and modern day truths. The BBC produced show has been created by prolific sketch show writing team The Dawson Brothers - aka Andrew Dawson, Steve Dawson and Tim Inman.

Alison Jackson's Breaking News: This spoof news show will poke fun at celebrities using lookalikes. The programme is being produced by Jonathan Levi and Iain Thompson for production company iEntertainment.

The Boy With Tape On His Face: A show from the Edinburgh Comedy Award nominated mime act. The Boy, real name Sam Wills, will perform in the pilot with his trademark piece of tape over his mouth. The pilot is being produced in-house by the BBC, after the comedian impressed bosses in BBC Three's multi-platform Edinburgh Festival coverage. A video clip of the unique act is below.



The six pilots will all appear exclusively online, although will be accessible on television via internet-enabled TV sets, set-top boxes and other devices with iPlayer support. If any of the pilots are deemed successful enough, full series will be ordered for broadcast on BBC Three.

Under the plans, BBC Three - or rather, its website - will also become home to all of the corporation's online comedy output, including popular series such as Misery Bear, under the 'Feed My Funny' banner.

The online pilots have been announced on the same day that BBC Three unveils its new season of TV comedy.
Latest News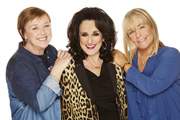 Hit sitcom Birds Of A Feather is to return for a landmark eleventh series, its second since being revived by ITV.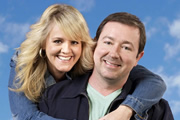 Sky Living has ordered a fourth series of Mount Pleasant, the comedy drama starring Sally Lindsay and Daniel Ryan.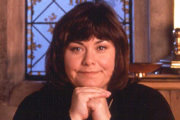 Dawn French is to perform a special Thought For The Day on Radio 4 in character as Geraldine Granger from the hit BBC sitcom The Vicar Of Dibley.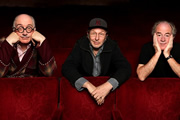 The original cast of Douglas Adams's comic sci-fi radio sitcom The Hitchhiker's Guide To The Galaxy are to reunite for a new recording.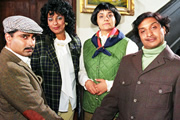 The hit BBC sketch show Goodness Gracious Me is to be resurrected for a special one off edition to celebrate 50 years of BBC Two.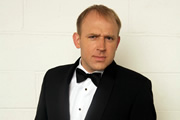 Tim Vine is to a new comedy quiz show called You Can't Say That!. The format, which involves contestants spotting trick questions, will be piloted later this month.