Tim Vine wants to quit Not Going Out
Monday 7th February 2011 @ 12pm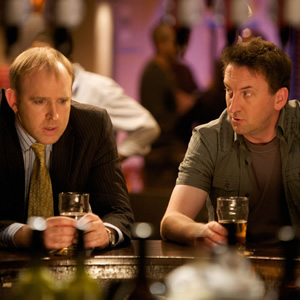 The future of hit BBC One sitcom Not Going Out is in limbo once again after a report suggests that Tim Vine, a crucial member of the cast, is looking to quit.

Series 4 of the sitcom is currently on air on Thursday nights, pulling in a very decent 4 million viewers an episode and the BBC is said to be in negotiations with production company Avalon Television to make another series.

However, according to The Daily Mirror, Tim Vine has told creator Lee Mack that he wants to leave the show.

A source is quoted in the paper saying: "Tim made it very clear that he doesn't want to make any more episodes. You'd think after fighting so hard to keep the show on air the cast would all want to make more, but Tim's against it. The future of the comedy is up in the air at the moment."

Not Going Out has had a troubled history. It had to negotiate a major cast change when Megan Dodds was replaced with Sally Bretton for Series 2, and the sitcom suffered a huge crisis when it was axed in 2009. It was only following a public petition and much lobbying from the cast and crew that the BBC eventually reversed the decision and commissioned a fourth series. Miranda Hart, who played a clumsy cleaner in the show, has not returned for the latest series as writing her own sitcom now takes up all her spare time.

Although Not Going Out has overcome all the hurdles thrown at it so far, Tim Vine leaving the show would likely bring an end to the sitcom. It would hard to credibly continue without Vine, who plays Lee's uptight best friend and is central to many of the storylines.

Series 4 of Not Going Out concludes on Thursday. Here is a clip from the episode which features Tim, Lucy and Daisy visiting a comatose Lee in hospital...



Story update (May 2011): Tim Vine says he is staying with Not Going Out.

Story update (May 2012): Tim Vine has indeed now quit. Story.
Latest News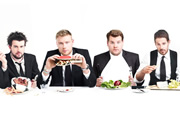 Sky has struck a long-term deal with the producers of James Corden's sports-based panel show A League Of Their Own, keeping it on air until at least 2017.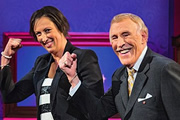 Miranda Hart is reportedly being lined-up to host a new version of The Generation Game.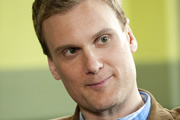 Spy and Green Wing star Darren Boyd will play a midwife in The Delivery Man, a new sitcom pilot for ITV.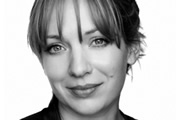 Katherine Parkinson, Stephen Tompkinson and Ralf Little are to star as mismatched housemates in a brand new sitcom pilot for ITV.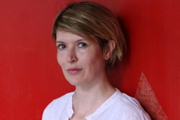 Julia Davis has written and is starring in a new pilot about a breakfast TV host for Channel 4, called Morning Has Broken.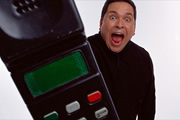 Dom Joly is reportedly to attempt a second remake of Trigger Happy TV for American audiences.