'Waiting For God' actor Graham Crowden dies
Thursday 21st October 2010 @ 6:15pm by
Ian Wolf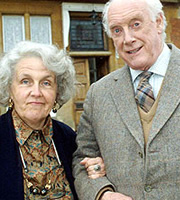 Actor Graham Crowden, mainly known for his role in the early 1990s sitcom Waiting For God, has died aged 87.

The Edinburgh-born actor appeared in series comedies including the comedy drama A Very Peculiar Practice, a satire on Thatcherism set at a university medical centre, in which he played the decrepit Dr. Jock McCannon.

Crowden's most famous role though was as the male lead in Waiting For God (pictured), a sitcom set in an old people's home. He played Tom Ballard, an optimistic man who lived in a fantasy world of his own making. The series came 37th in the Britain's Best Sitcom poll in 2004.

More recent comedy roles included the BBC Radio 4 sci-fi sitcom Nebulous, where he played Sir Ronald Rolands, a Minister with Unusual Portfolio working on an environmentally ruined Earth in the year 2099.

Crowden's agent Sue Grantley told the BBC that Crowden was: "a lovely, lovely man. We will all miss him enormously."

Graham Crowden originally began his career on stage. His theatre roles include The Player King in the original performance of Rosencrantz and Guildenstern Are Dead.

In 1974, Crowden decided to turn down the role of The Doctor in Doctor Who, although in 1979 he did star in the sci-fi series playing the role of villain Soldeed opposite Tom Baker, the man who took the role of Doctor after Crowden turned it down.

His final TV role was in ITV crime drama Foyle's War in 2008, where he played Sir John Sackville.

Crowden is survived by his four children and his wife Phyllida, to whom he was married for 58 years.
Latest News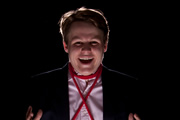 Channel 4 has ordered Look Into My Eyes, a comedic prank show pilot starring 21 year-old magician and hypnotist Archie Manners.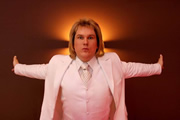 Marc Wootton is bringing back his psychic character Shirley Ghostman for two live shows this October.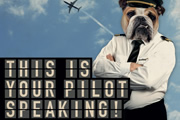 Audible, the company that sells audio downloads, has produced five free British sitcom pilots. Stars include Kevin Eldon, Felicity Montagu and Hugh Dennis.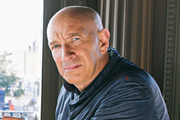 Brian Pern, the comedy series starring Simon Day as an art rocker, has been given a third series by BBC Four.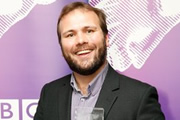 John Finnemore, the creator of hit sitcom Cabin Pressure, is working on a new series for Radio 4 called The John Finnemore Project.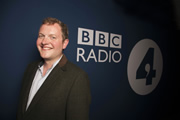 Miles Jupp will take over from Sandi Toksvig as the new host of The News Quiz.