Mongrels given second series
Wednesday 25th August 2010 @ 5:03pm by
Aaron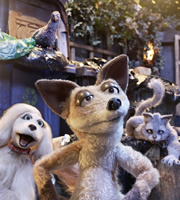 A second series of BBC Three's Mongrels has been commissioned.

This afternoon Dan Tetsell, who provides the voice of "borderline-retarded" cat Marion in the programme, posted on his Twitter account the news that the show was to return.

The adult-oriented sitcom, starring a group of less-than-glamorous puppets, was a hit with audiences and generally well-received by critics when broadcast between June and August 2010. With other characters including well-meaning and foul-mouthed foxes Nelson and Vince (respectively), spiteful pigeon Kali, and the elegant (or so she believes) pooch Destiny, the show focuses on the animals and their lives in the back yard of a pub on London's Isle of Dogs (pun, no doubt, intended).

However, the show was hit with criticism and accusations of plagiarism from the producers of Channel 4's 2001 sitcom Pets. The late-night show also featured puppets of animals and also pushed the boundaries of taste at times. Mongrels largely shook off these claims, however, and continued to receive mixed - although generally with a positive inclination - reviews throughout its 8 week run.

Harry Venning of The Stage newspaper wrote: "Mongrels sets out to be offensive, but does so with an irresistible combination of wit, imagination and gleeful enthusiasm. I laughed out loud several times, I sniggered childishly throughout and on at least one occasion I felt sick, which counts as a ringing endorsement."

Marketed as a British take on American animated sitcom Family Guy, Mongrels was more than 3 years in production, and featured the kind of flashbacks, cutaways and to-camera asides that the US show is famous for. The first series also featured guest appearances including Clive Anderson, Chris Packham, Christopher Biggins and Eamonn Holmes.
Latest News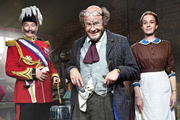 Filming is underway on The Further Adventures Of Professor Branestawm, a second episode of the show in which Harry Hill plays the famous inventor character.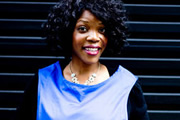 Jocelyn Jee Esien is working on a new sketch show project for BBC Radio 4. It's Jocelyn will see her portray various characters.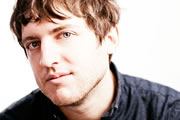 Elis James and Katy Wix are to star in Ankle Tag, a new sitcom pilot for BBC Radio 2.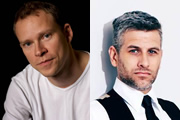 Robert Webb and Terry Mynott will star in The King's Men, a new Radio 2 sitcom pilot written by Mynott and Arthur Mathews.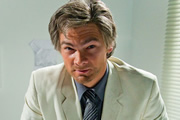 Radio 2 is making The Peterford Golf Club, a new sitcom written by and featuring Horrible Histories star Simon Farnaby.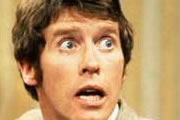 Classic BBC sitcom Some Mothers Do 'Ave 'Em could return to screens for new episodes in 2016.