Jasper Carrott - In Conversation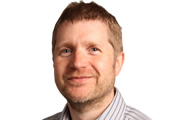 February 2013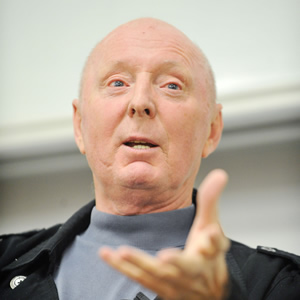 Andy Plaice has this report from the special 'In Conversation' event with Jasper Carrott that took place at Leicester's De Montfort University on Tuesday night.

Comedy in the UK is in need of a shake-up, says Jasper Carrott, and he told fans why he is absolutely the right man to do NOTHING about it.

The Brummie legend, one of Britain's best-loved entertainers over the past 35 years, was discussing his work, his upbringing and the reasons why he can't be tempted out of retirement.

Carrott, 67, rose to fame in 1975 with a novelty hit single, Funky Moped, though it was the risqué B-side - Magic Roundabout - which was the real reason for shifting so many copies. Banned by the BBC, the track gathered momentum once nightclub DJs began selling the record privately.

"Funky Moped sold about 30,000 in the first week and was dead in the water," Carrott recalled, "but then two DJs bought 200 copies from the record company saying that they were going to sell them in the clubs. 'We play Magic Roundabout in the break and it brings the house down' they said."

It sold 830,000 copies in 15 weeks, leading to a first and only appearance on Top Of The Pops. Carrott sent himself up, wearing a white suit to perform Funky Moped. "Everyone who knew me thought it was funny but everyone who didn't, thought I was a twat."



Maybe Michael Grade missed that particular performance, but Carrott was being noticed by the TV boss for his talent with storytelling and music, and in 1978 - commissioned by Grade at London Weekend Television - six episodes of An Audience With Jasper Carrott were broadcast.

While LWT showed them in the early part of that year, this was the era of the ITV regions when station bosses could screen a show whenever they liked. It took a full 12 months for the series to be aired across the country, Carrott said, and he capitalised on the delay by planning his tours to complement the TV schedules.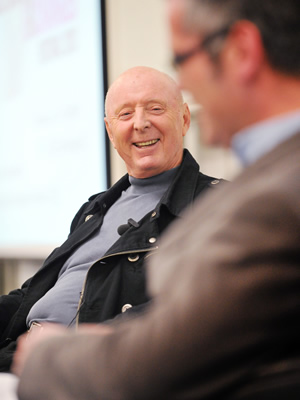 It was the kick-start he needed for his live shows both in this country and in the USA, encouraged by the likes of Robin Williams - a far cry from the years he had spent working the clubs in the West Midlands.

In fact, Carrott reminded the audience at Leicester's De Montfort University, that he'd never intended to be a stand-up anyway. Initially he managed other acts and, for years, was "successfully losing money" but it was the folk club he co-founded in Solihull in 1969 that led to him going in front of the microphone.

"The folk scene was vibrant, it was all finger in the ear and 300 verses about dead sailors. I sang funny songs and I chatted in-between. The chats got longer and the songs became less frequent. Our club, The Boggery, was very successful. It held 83 people but we got 200 in, and it was here where I learned my trade.

"In folk clubs you talked to the audience whereas in cabaret clubs you talked at them."

This idea of audience interaction was a theme Carrott returned to on more than one occasion during his 75-minute interview with Dave's Leicester Comedy Festival director Geoff Rowe.

Carrott couldn't resist the banter. "You're bored out of your bloody brains, aren't you?" he shouted at the audience when he thought he'd dwelt on a point for too long.

He sees himself as a storyteller rather than a teller of jokes, more like his American comedy heroes Bob Newhart and George Carlin.

He had done the one-liners in the early days, he admitted, nicking jokes off other comedians. "When I started I was pretty crap. I used to go and watch comedians and write down the best jokes. I was lucky if I got three, but when I saw Bob Monkhouse he was in a league of his own; I came back with three pages."

And what about people using his stuff?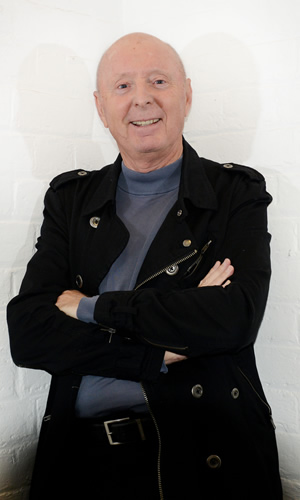 "I don't mind people nicking my material. It's a real honour that you have created something that people want to use. Nobody moans if you make a record and other people want to sing it as well. You can't copyright the spoken word. I could go out and do Michael McIntyre's complete act and not have to pay a penny."

Rowe wondered about the potential for a Jasper Carrott tribute act. "Yes, the Counterfeit Carrott," the man himself replied. "I'd go along and heckle."

But inevitably, with a comedy legend in the hot seat, the conversation had to switch at some point to whether he thinks British comedy is any good any longer and whether he'd be tempted to get in front of the mic again...

"Comedy is in good hands but it needs to progress, and that will come in time. People will get fed up with 'isn't it difficult to unwrap cheese?'

"But, you see, nobody is doing comedy about what is wrong with the world. For example: does the USA really want a cure for cancer? In the American Cancer Society, six thousand staff are on six-figure salaries. If they get a cure for cancer, they'd all be out of a job! Now: how do you make that funny? Over to you."

Warming to his theme, he added: "I think that is where comedy is at fault. It's too easy to make money now. Michael McIntyre - good luck to him, he's funny but I want to see stand-ups push the limits."

Rowe reminded Carrott that he'd been asking him to perform at the Leicester Comedy Festival for the past 10 years. What about a comeback then?

"I've thought about it but I just don't have it in me. Touring is draining and I don't think I would be up to it. When you become very well-known there is nowhere to die without it being front page news.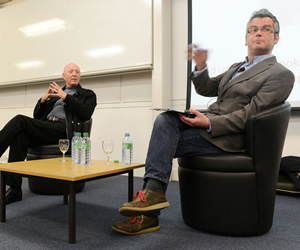 "So comedy is a young man's game and one of the major elements of comedy is surprise. You are taking them in one direction and suddenly you hit them with something else.

"Surprise is very difficult when you have been doing it for twenty years. All you have left is excellence. So now if I was to do an excellent show people would say, 'Well yes, that's what we expected. What else have you got?'

"And that's why I have not done it for so long. I don't want to live off nostalgia. I could do half an hour but it would be old material.

"If I was forty-two I would know the direction I would take but at my age, and knowing the effort it would take, I can't be arsed."

Carrott on his Dad...

"He was never right in the head. When I was a kid my Dad had the Morning Star delivered. That was so rebellious - a Communist newspaper delivered! He never had a proper job. My Mum was the one who worked, doing cleaning jobs at the school, for instance, and I hardly ever saw her. What I learned from my father was how not to do it and it's been invaluable."

Carrott on Cameramen...

"They were the most cynical bunch in the world. They'd just stand there [pulls miserable face] laughing at nothing. All they would laugh at were the knob jokes."

Carrott on Insurance Claims...

"I got the idea for these routines from the Reader's Digest. 'I drove out of my drive at 7am and drove straight into a bus. The bus was ten minutes early.' They were genuine, I never made them up. The reality is even funnier. I point out things that other people know but don't realise everybody else knows. Like the nutter on the bus."




The event photos are reproduced with the kind permission of Jason Senior. (c) REDPIX