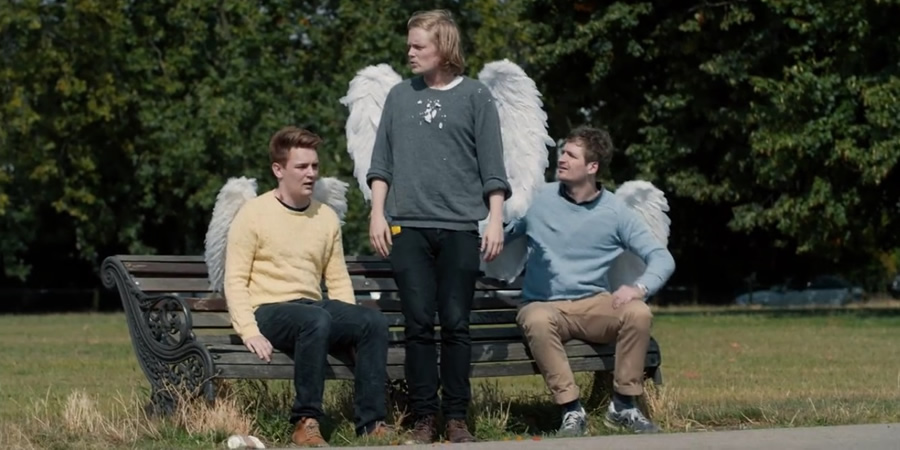 Some other comedies also have this name.
Genre

Sitcom

Added to BCG

Episodes

1 Pilot

Creators

Starring

Thomas Gray, Henry Perryment, Joe Barnes, Tom Rosenthal, Perry Fitzpatrick, Victoria Lynn and Barney Taylor

Writers

Producers
Angels are all around us, causing havoc, not doing good.
This is a sitcom pilot about a bunch of misfit ragtag angels who fill up their hours of eternity, accidentally causing trouble for the humans they're meant to be helping. A comedy version of the film Wings of Desire.
This project was cancelled. Nothing was ever broadcast or released.