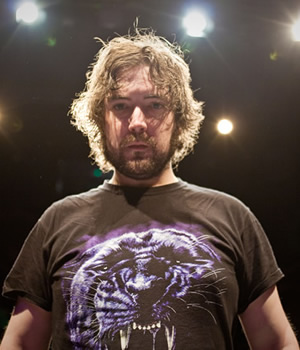 Nick Helm dropped in to perform on Russell Howard's show. He talks about how he decided to take himself out of his comfort zone...
Hi Nick. Did you enjoy your performance on Russell Howard's Stand Up Central?
I really loved it, it was a great audience and they were really loud, which is nice. I tested out some material around different London venues recently and they were really quiet audiences so it was nice to actually hear people laughing.
Are you able to tell us a bit about your act?
What I did was straight stand-up. My act normally incorporates one liners, poetry and songs however this is a 10-15 minute set so I did straight stand-up. I haven't done that on TV before, so I wanted to do something I don't normally do, something different.
Did you miss having the song element to it?
Part of the reason my act is the way it is, is because I do stuff I normally enjoy. But I thought it was nice to focus on one thing, a little bit out of my comfort zone and stretched me a bit.
What was it like performing alongside Russell?
My first big break was on Good News, and I haven't really seen him since then so it was lovely. He was so friendly and came to visit us all before we went on stage... told us everything was going to be alright.
What first attracted you to taking part in the show?
My friend Jason produces the show, and he was talking to me about what he was developing for quite a long time. It was his project, and then when they asked me to be on the show I couldn't turn it down. Jason actually got me on Good News five years ago, and now he finally has his own TV show. He works really hard and I wanted to support him.
How does it differ performing for such an intimate audience compared to your usual venues?
I normally gig in tiny little 30 seater pubs, so this was bigger than that! I really enjoyed it; the audience were up for it. I was on quite early in the evening so I got it out the way and wasn't nervous after that so the whole experience was fantastic.
Did it add extra pressure knowing the show was being recorded for TV?
It always adds pressure, but in actual fact it shouldn't really because I am doing a 15 minute set that is going to get edited and cut down to 10 minutes. I trust Jason in the edit and I know he will make me look good, that's the point! It is kind of a safety net, if you went on stage and you died on your arse then there isn't much you can do in the edit. But my gig went well, so you shouldn't worry about it more than live.
When you do TV there are so many precautions between you recording it and the audience watching it. But it always gets to you, because you always think this will last forever.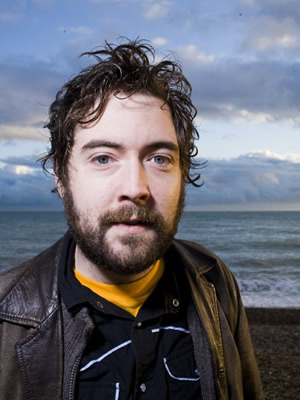 How did you first get into comedy?
I didn't really know what I wanted to do, I used to write plays and they used to be complicated, organising a lot of people to get it done. I didn't really know what I wanted to do anymore because it was too much of a slog and I wasn't going anywhere. I tried stand-up once, and then I instantly realised everything I did before I could do by just doing stand-up by myself. It was kind of a time saving device and then I never looked back. I was rubbish when I started, some people say I am still rubbish, but I do it because I want to do it.
Do you have any advice for up and coming stand-ups?
Get out there and do it. Go out and gig a lot, but don't do it because you have bills to pay, or want to be famous. Don't listen to people when they say you are shit. Just keep going and do it because you want to do it, to learn to get better. You don't have to be good at first; you will get better through trial and error. I tried lots of different approaches to my act before I found what worked, and if this hadn't of worked I probably would have kept changing it. It is something you can't take short cuts because you can't fake stage experience, you just develop over time.
Did you have any comedians that influenced or inspired you?
My generation of people everyone looks up to Stewart Lee, but my favourite comedians are always Jack Dee and Steve Coogan. The Man Who Thinks He's It was his 1998 shows and is one of the best ever. When I was growing up my mum loved Victoria Wood and French & Saunders, and then I always loved Jo Brand. Bit influenced by what my mum watched growing up!
How do you deal with audience hecklers?
I tell them to fuck off [Laughs]. I don't tend to get heckled that much, part of my act is to address the audience because I am quite antagonistic. I am allowed to get angry at the audience because that is part of the joke. I prefer it when they don't, because I have written a thing and I would rather do that. So I either do that, or spend 30 minutes dealing with hecklers. Pain the arse!
Will you watch the show on Comedy Central?
Yeah. I am over it being embarrassing, but I am not obsessed with watching myself. I do think it is part of the job so it is quite important to watch it back, see what you did or didn't do and learn from it. I don't watch it and laugh at myself though!
Russell Howard's Stand Up Central is on Comedy Central on Wednesday at 10pm.