Misfits star Robert Sheehan to leave show
Misfits star Robert Sheehan to leave show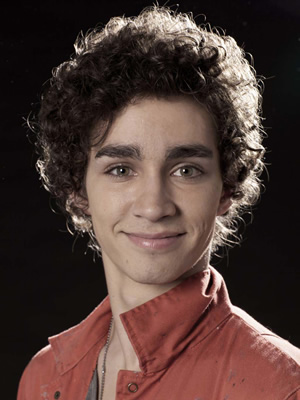 Robert Sheehan, one of the main stars of E4's supernatural comedy drama Misfits, has quit the hit TV series.
Sheehan has played the role of cocky ASBO offender Nathan for two series of Misfits, but it was revealed today at a comic convention that he will not be returning for the forthcoming third series. This is being seen as a huge blow for the show, as Sheehan's character was one of the most popular with viewers, and carried much of the programme's cheeky humour.
The news of the actor's departure was revealed at Kapow, a comic convention being held in London at which stars of sci-fi related TV series, including Misfits, are invited to appear.
Official Channel 4 Twitter account @C4Insider, responding to questions from fans, has been explaining: "Robbie wanted to move on to pastures new. But don't worry, series creator Howard Overman has some incredible storylines for you! Trust us. Series 3 rocks!"
Executive Producer Petra Fried confirmed that Sheehan was leaving the show, and said that Nathan would be replaced by a new regular 'alpha male' character called Rudy. However, she would not be drawn on any further details and avoided revealing the new powers the characters would be getting for the third series.
Robert Sheehan has been working as a TV actor since the mid-2000s, but it was Misfits that made him a star. Since appearing in the show, he has been offered a number of movie deals. His latest big screen role is in Killing Bono, a comedy film directed by Nick Hamm (Killing Bono competition: Win an iPod).
Series 3 of Misfits is due to be shown on E4 later in the year. The character of Nathan will written out via an online film for E4.com, which will be linked to an-as-yet unspecified incident in Las Vegas that will lead to "total disaster" for Nathan.
Creator Howard Overman says: "It's great to be launching the third series of Misfits with an online film which introduces our new character Rudy, as well as saying goodbye to Nathan."
Meanwhile, Channel 4's commissioner Robert Wulff-Cochrane says: "We're all very excited about the return for a third series, as well as kicking off with a groundbreaking online film. Howard Overman has created some more brilliantly surprising and original storylines and fans can rest assured that series three will begin in a way no-one else could possibly imagine."
Share this page