Benidorm US remake
ITV sitcom Benidorm to be remade in America
ITV sitcom Benidorm is to be remade in America
The Fox network is working on a new version called The Big Package
The series will see a Boston family taking a package holiday to Mexico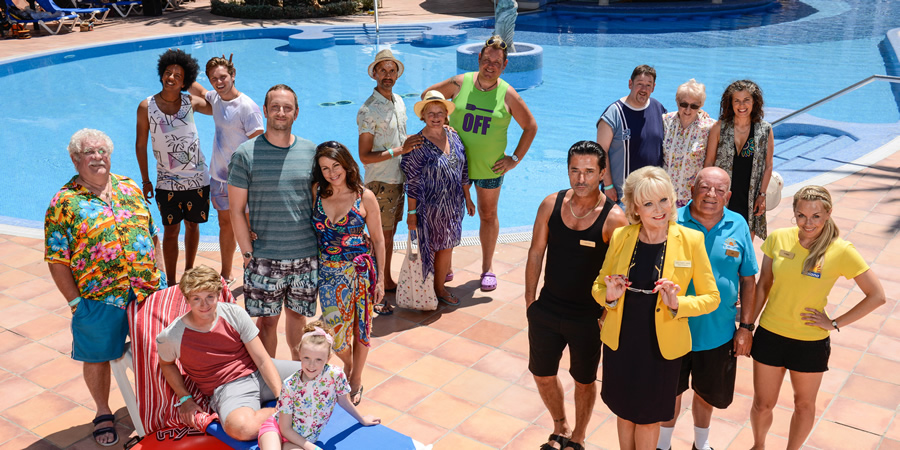 American TV network Fox is developing a US version of ITV's package holiday based sitcom Benidorm.
Titled The Big Package, the show will be set in Mexico and focuses on a Boston family on the brink of financial disaster who take a holiday they can't afford. Upon arrival, the family seeks escape the third-rate resort they are at and the "handful of other boisterous and crude guests" that are there.
The Hollywood Reporter says that Chris Alberghini and Mike Chessler - who have worked on shows including MTV teen comedy series Awkward - are overseeing the re-write.
The UK version of the show, created by Derren Litten, launched in 2007 and has run for 8 series so far, with another series on the way.
Much like the early series of the ITV version, it is planned that the US version will be half hour long episodes, rather than hour long offerings that are now standard for the UK version. Creator Derren Litten and British producer Ben Cavey are amongst the names on the list of Executive Producers working on the project.
The Big Package is expected to appear on Fox in 2017.
Meanwhile, Series 9 of the UK version is expected to be shown on ITV in early 2017. Filming in September, the shoot faced disruption as cast member Tim Healy was airlifted to hospital due to a serious illness and unable to complete his scenes.
Share this page