Simon Callow to star in new sitcom The Rebel
Simon Callow to star in new sitcom The Rebel
Simon Callow will star in The Rebel, a new sitcom for TV channel Gold
He will play an anarchic pensioner in the show, which is based on a comic strip from The Oldie magazine
3 episodes will be filmed and broadcast later this year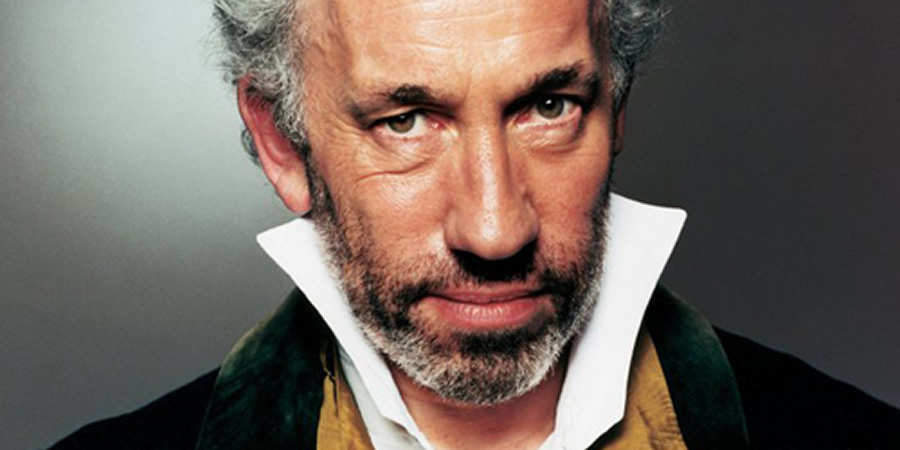 TV channel Gold has announced its latest new sitcom: The Rebel.
Simon Callow will play the lead role of Henry Palmer. The character, described as an "anarchic, anti-establishment pensioner on steroids for the 21st Century," is based on Private Eye cartoonist Andrew Birch's long-running strip in The Oldie magazine.
Gold explains: "The Rebel is Henry Palmer, a near 70-year-old who looks every bit the respectable, fine, upstanding Brighton resident. Except that underneath it all he's not. For 50 years he's been putting his youthful past behind him; or perhaps more accurately, brushing it under the floral patterned carpet. In the Sixties he was a Mod, a regular visitor to Brighton on his mirrored up Vespa scooter, dressed in a Parka with a bulls-eye on the back, ready for a rumble with the Rockers on their motorbikes.
"Recently bereaved by the loss of his long-suffering wife, Henry shares this adjustment with his slightly impossible daughter, Cath and her utterly ineffectual husband, Jeremy. The Rebel in Henry never really went away. It was just brewing..."
Simon Callow comments: "The Rebel is a wildly funny, edgy and sometimes rather searing new sitcom which could hardly be more now. Henry is very, very angry, and he has much to be angry about: essentially everything in the world around him. He sees himself as a fearless exposer of cant and folly. Others sometimes have a different view of him. It's a part I can relate to very, very easily."
Commissioner Simon Lupton says: "We are very excited to be working with Andrew and Retort on The Rebel, and are really looking forward to bringing such an irrepressible character to life. Henry is going to demonstrate that young people don't have a monopoly on anarchy, and I suspect he'll ultimately bring out the rebel in us all. The marriage of an actor of the extraordinary calibre of Simon Callow, to a character with so much authenticity, heart and energy makes for an incredibly enticing addition to our original shows on Gold."
Executive Producer Jon Rolph adds: "Henry might be talking about his generation, but he's refusing to fade away - Andrew Birch has created an everyday hero, and one we all should want to be when we grow up. We can't wait for the brilliant Simon Callow to bring to our screens Henry's tireless rebellion against the petty, the lazy, the small-minded and the stupid things that incite us all to take a stand."
Steve North, general manager for Gold, says: "Gold is the home to some of comedy's greatest characters who kick-back against society - they are the grown-up archetypal naughty child and it is enormous fun to watch - from Del Boy and Victor Mildrew through to Blackadder and Monty Python. I'm excited that we are making The Rebel and to have Simon Callow on board to play Henry, who will be bringing warmth and charm to a character that I can't wait to see."
The three-part series will be filmed and broadcast later this year.
Below is an example of one of Andrew Birch's cartoon strips. For more, see www.birchcartoons.co.uk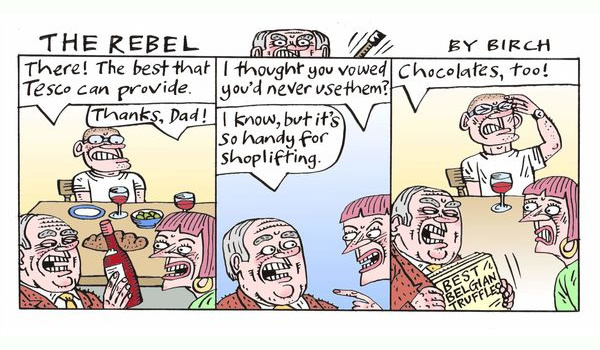 Share this page