Vicious to return for new special
Vicious to return for new special
Vicious to return for new special
Stars Derek Jacobi and Ian McKellen will return
Series could yet return to screens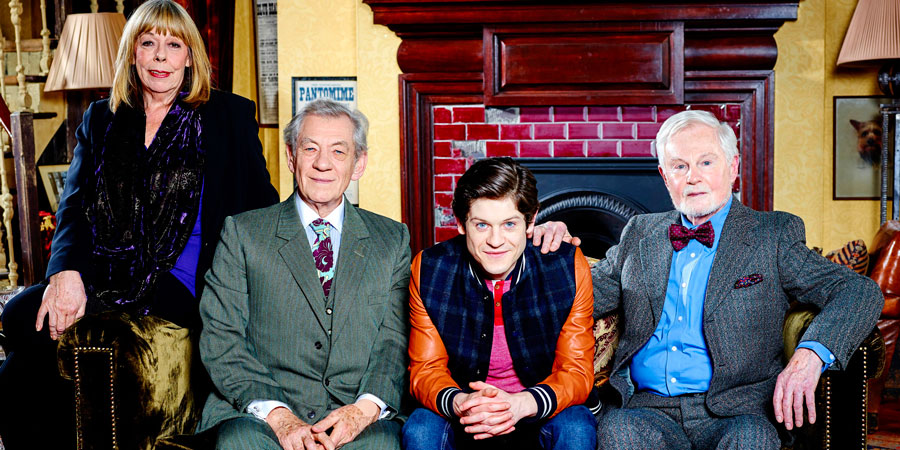 ITV sitcom Vicious is to return to the channel for a new special.
Starring Sirs Ian McKellen and Derek Jacobi with Frances De La Tour and Iwan Rheon, the series focuses on elderly theatrical couple Freddie and Stuart, who live in a flat in London's Soho, and their friends and neighbours.
The new one-off episode will be recorded on Wednesday 23rd December at The London Studios. Tickets for both the recording and a dress rehearsal the previous day are now available
However, whilst ticketing agency SRO Audiences describe the episode as a "series finale", ITV have told British Comedy Guide that the programme is simply a "one-off special".
The final episode of Series 2 saw Freddie and Stuart marry after more than 50 years together.
It had been believed that ITV were unlikely to order a new series after the broadcast of Series 2 in June and July this year, but the new commission suggests they may yet consider further runs of the programme, which has also proved popular in the US.
ITV will confirm further details of the new Vicious special early in January, and are expected to announce further plans for their comedy programming around the same time.
Created by playwright Mark Ravenhill, Vicious is written and executive produced by American Gary Janett, whose credits also include Family Guy and Will & Grace.
Share this page