O-T Fagbenle admits it was a lot of work being the creator, writer, star, co-director, singer and songwriter on his new series Maxxx...
Who is Maxxx?
Maxxx is this boy-band star from back in the day, but his star has fallen and he's got a bit of a fragile ego. He's desperate to get his ex-girlfriend Jourdan Dunn back and he'll stop at nothing to make that happen, even if it means he has to get really famous again.
He also has a son who he adopted at the height of his fame - he loves him but he's completely ill-equipped to be a father. I sometimes think of him as a 17-year-old who really wanted to be a famous musician - not a good but a famous one.
Is credibility important to Maxxx?
Yes, but he's one of these people who thinks being famous is the same as being respected. He wants to be valued but looks for it in the wrong ways. He's in a panic about it, stuck between who he aspires to be and who he fears he might be that I think we all struggle with.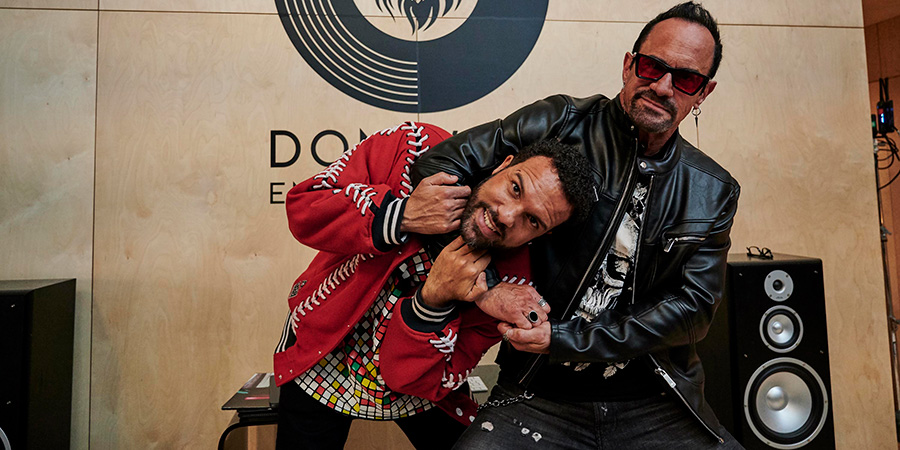 Is Maxxx based on anyone?
No one specific but we all know this kind of celebrity and we know people in our lives desperate to become celebrities. Fame and the pursuit of it can be a very distorting thing, and Maxxx is always more concerned with other people's idea of him than his own sense of self.
Even outside fame, with our own Instagram accounts, we all have a projection of ourselves and want to keep up this face of who we are. It's an illusion, that we can get caught up in as if it's real life.
I think most writing has some autobiographical element so to some extent, all the characters in Maxxx are based on me as much as anyone - my insecurities and heartbreaks are woven in there, my experiences in the industry.
How did you come up with the idea?
It was a combination of things. I had a teen comedy I'd written that Channel 4 wanted to develop, but they also suggested I might want to be an actor in it. There was no part for me in this teen comedy, so I thought I could write something that facilitates me. As an actor I've often felt, on television at least, like a professional boyfriend or husband, and it never felt like I get to explore my range as much. So why not write the kind of role no one would cast me in?
How hard was the process of going from the Comedy Blaps pilots to full series?
I was blessed with great collaborators, I did workshops with impro actors in Toronto, worked with Luti [Fagbenle, brother and exec producer], [Flack creator] Oli Lansley, various script editors...
The actual artistic process wasn't easy, but there was a momentum to what we were doing because Channel 4 and the audiences seemed to really like the Blaps. Compared to a lot of my peers and seeing their decades-long struggles to get something made, I felt we were lucky to hit the right project at the right time with the right talent and the right opportunities.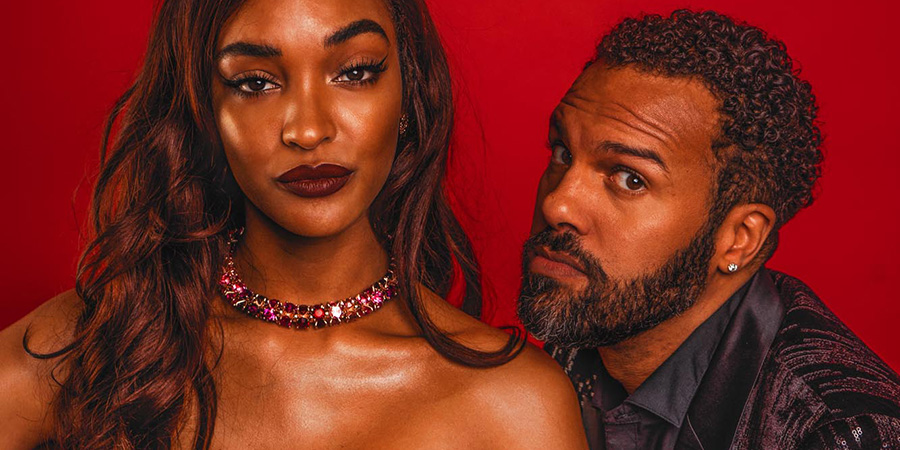 How did Jourdan Dunn come on board?
Luti worked with her on a video he produced for Drake. Originally, she was going to pop in for one minute like the other celebrity cameos, but Jourdan was up for multiple days of filming and she is an extraordinary improviser. The role expanded through us finding her as a talent: we had to rethink the character completely and how she exists in the show.
How did you bring the rest of the cast together?
Christopher [Meloni] was our first choice for Don. Luti talked about getting a Hollywood star to play him but it felt like fantasy to me. But, through his genius and contacts, Luti got him!
Helen [Monks] did the Blaps and she was so brilliant, I thought, I'm writing around her. I owe her and Pippa [Bennett-Warner] a huge debt because of what they brought to these essential female roles. They really fulfilled and expanded them.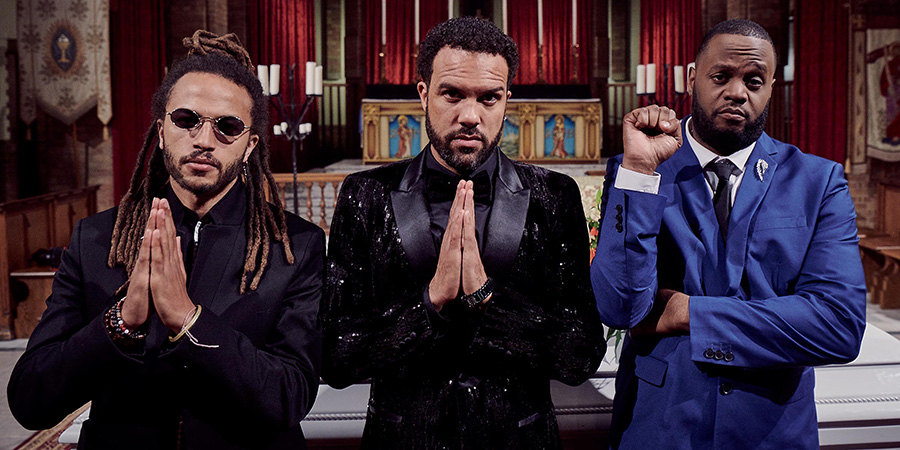 As writer, co-director, star, singer and songwriter on Maxxx, did you ever regret taking on so much?
It was a stupid idea. Throughout making this show, people asked me if I enjoyed it and I was like, 'no!'. I did not enjoy it.
It was the most fulfilling process of my life, but that's different to fun, it's about setting myself a challenge beyond myself. It was the hardest thing I've ever done, but I had a great, talented, supportive team around me in particular Nick Collette who directed episodes 3, 4, 5 and 6 and Luti - they both think big and push hard to get it.