Music video producer Luti Fagbenle has been helping his brother O-T Fagbenle bring his vision for Maxxx to the screen.
How has it been working with your brother?
We've been shooting short films together since we were kids, but we have had very different experiences in the industry. O-T's been in hundreds of TV series, I haven't. I've produced hundreds of things, he hasn't.
We speak the same language and have each other's backs, which means a lot in this business. Plus, we're workaholics and we have to deliver for each other - that passion is infectious, we care about the work and each other. It means so much to us. O-T's a phenomenal talent so I'm just here to get people out of his way.
You've produced videos for Drake, Nicki Minaj, Jay-Z and Beyonce... How realistic is Maxxx's portrayal of the music industry?
This goes behind the curtain, for sure. At a certain point in my career I've worked with some horrific people.
The music industry is still the Wild West: people will put up with stuff and celebrate the Rockstar-ness. The levels of unacceptability for drugs, behaviour, professionalism, it's a whole other thing. I've had some artist riders where you think, 'is this real?'
Will people be surprised by what they see?
I think so. Things like Extras and Entourage looked at the TV industry, but there hasn't been that knockout British show really delving into the music industry. It's a microcosm for society in general: we're all artists now, with our own profiles and fans and followers.
Maxxx may have been in a boy band but it's relatable for everyone, because there's always someone trying to get likes by pushing things too far. Authenticity versus popularity is a conflict that plays out in a lot of people's lives.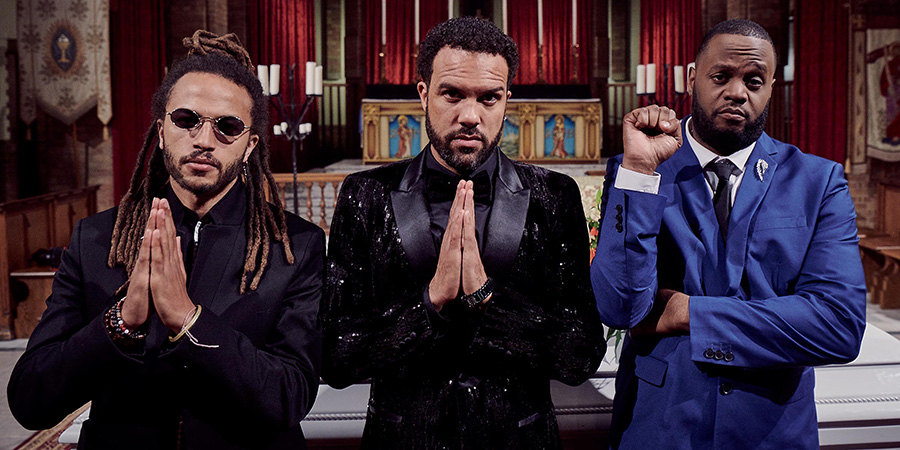 And you're also playing Maxxx's former bandmate. This is your first acting role since Hollyoaks in 2005!
Yes, it's been quite some time! I thought it was pointless to continue as an actor after that. There was my brother, a proper RADA-educated actor, and representation on camera at that time was so appalling, there was like one token black person in each soap. I figured I'd hit the ceiling already, there was nowhere to go.
I didn't realise it was the same situation behind the camera... But what's ground breaking on this show is diversity behind the camera, and that goes beyond just getting some interns in and whatever. It's a challenge, so when you get the opportunity you think: let's keep the door open for some other people to come through.
How much did you have to switch your working methods from music videos for long-form TV?
That's a thing I'm still learning. It's a different pace, from knocking something out in two days to having to pace yourself. Plus, in music-video land we will go to extreme lengths to find the perfect alleyway. So we just tried to bring that ethos to a sitcom industry that often doesn't aspire to an aesthetic as well as a comic one.
Is this the first of many longer-form projects for Luti Media?
Yes we've got some very exciting projects under wraps. I'm working with a director on an action drama series with a major network Stateside. I'm working with some amazing talent, O-T, Javone Prince, Director X, Daps, Tara Ayeni... The ball is rolling.