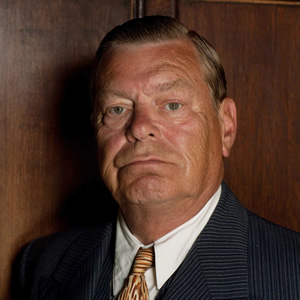 Warren Clarke, the Lancashire-born star of Red Riding, Dalziel And Pascoe and Bleak House, admits he's nothing like Mr Bott, his character in Just William.
"I hope I'm nothing like any of the characters I play," he explains. "He's nouveau-riche and very pompous. He's married to the wonderful Mrs Bott and I think he probably saw her in the chorus line of some show when he was younger and thought: 'Oh yes, I must have her on my arm.'"
Have you based Mr Bott on anyone you know?
"I suppose I based him on a few pompous fools I know, but I'm not saying who they are!"
What attracted you to the series?
"I was sent the script with a very nice letter from the producer, John Chapman, and I thought: 'This looks like a lot of fun," he reveals.
"I also remember a very old friend of mine (Dennis Waterman) playing the original William in the very first adaptation, then I also read that certain other people were going to be in it, like Caroline Quentin, Roy Hudd and little Daniel, and I thought: 'Yeah, we could have a laugh with this!'"