Elis James plays Owen in Josh Widdicombe's self-titled sitcom. Below he talks about Series 2 of the show, and we discuss whether all his acting and radio presenting work has had any impact on the time he has to perform stand-up.
Hi Elis. It looks like you had a good summer? Wales did well in the football.
It was the best summer of my life I think. I had wanted to watch Wales play in a major tournament all my life, but had written it off as an impossible dream. To cap that off by doing the Radio X show live from the departure lounge of Toulouse airport was the icing on the cake.
You and John Robins are going on tour from October. What can people expect?
It will basically be a live version of the Radio X show, but with added stuff we can't do on a Saturday afternoon. We've prepared extra things as a treat for the listeners.
We're writing it now, and are trying our best to make it accessible to people who might not listen to the podcast. The thing to remember is that John and I are at our best when we're bouncing off each other, so we're trying to find the best jump off points for that.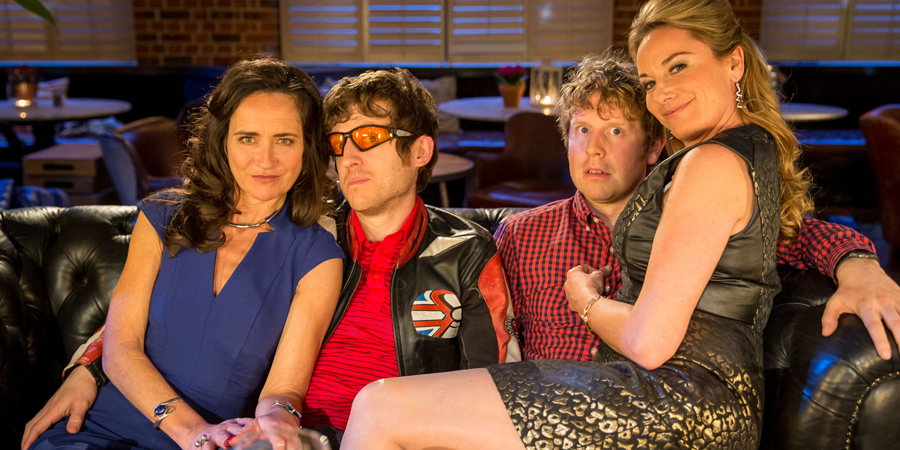 To the main matter at hand... Josh is back for Series 2. For those that haven't seen the show before, can you introduce it?
Josh is a flatshare sitcom starring three friends from university - Kate, Josh, and Owen. Beattie Edmondson plays Kate, Josh plays himself and I play Owen.
I play a character who I wish I was like in real life - he seems to drift through his days, getting away with things by being charming and not being too bothered by stuff. He is also more fun on a night out than me.
I based him on the people I went to school with who didn't complain that we went to rubbish nightclubs when we were 18, and just tried to have a good time. I was sulking in the corner because the DJ wouldn't play The Smiths.
Has the show changed at all from Series 1?
It's more of the same antics, but I couldn't wait to get started when I saw the scripts. I think Josh and Tom Craine, the writers, have found another gear with this series, it was a joy to film.
Josh has his name in the title, so does he get to boss you around?
We all get on really well, so it's as much fun as I always imagined making a sitcom would be when I was a teenager. There's very little bossing around. Even though he writes it and is the lead, Josh doesn't seem to have realised this entitles him to be a diva. I'm certainly not going to tell him, just in case!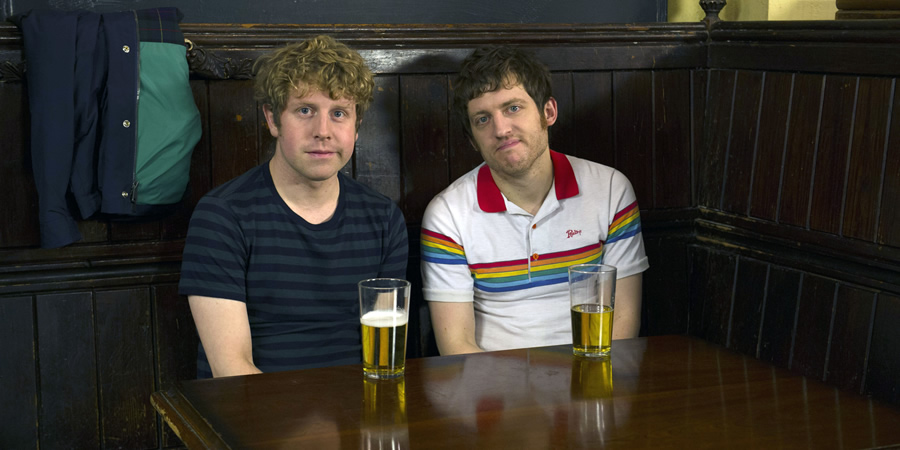 You've started appearing in a fair few TV and radio sitcoms - Ankle Tag and Be Lucky are also on the way - was it always your intention to get into acting?
I fell in love with sitcoms as a kid. That was the reason I loved comedy. There was no stand-up club within 100 miles of my house as a teenager, and there was very little stand-up on TV. To be involved in sitcoms is a dream come true.
Like anything, once you've proved you can do it, people start to see you as an actor, and that's when other offers of work come in. I was just lucky that my generation of comedians all started getting sitcoms commissioned at the same time, and I think my name cropped up in meetings because I was friends with the writers from the circuit.
With so much else going on, it's been a while since you've been on a solo stand-up tour...
I still try to do as much stand-up as I can, because I'm terrified I'll forget how to do it. I wrote a Welsh language stand-up show last year, so the cogs are still turning. I need to write some new English stuff though. I did Old Rope (the new material gig in London) a few days ago, and the adrenaline of trying new stuff reminded me of why I loved it so much. I've been busy with other things recently, but as long as you're still trying new ideas, stand-up can excite you.
If Josh comes back for a third series, any thoughts on what storylines you'd like to see for Owen?
I would love to be given an excuse not to shave for three months before the shoot, just to see what I'd look like - maybe Owen could go on some hippie retreat?
I'd also love to have to learn karate for a scene, get the lessons paid for by the BBC, and then if my comedy career goes wrong I can earn money by working as a nightclub doorman. You've always got to think of the long game in this industry.
'Josh' is on the BBC Three now. Watch. The series will also be shown on BBC One on Friday nights at 11:25pm from the 30th September.