Josh Merchandise
For Josh, the phrase 'nice guys finish last' doesn't quite cover it. He's the kind of guy who doesn't realise the race has started, hits every hurdle on the way and then gets strangled by the finishing tape. This series follows his successes (not many) and his failures (many) as...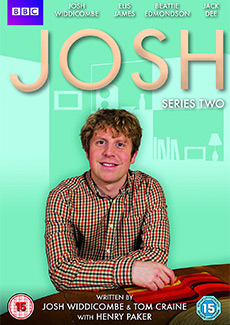 Josh is back for a second series about frustration, failure and the perils of picking the wrong flatmates, starring Josh Widdicombe, Elis James and Beattie Edmondson.
Life is never easy for Josh as he fails to deal with a sofa-surfing ex-con, an old friend who will not accept he doesn't...
The flat-share sitcom about the minutiae of modern life, starring comedian Josh Widdicombe.
Josh is an incurable worrier who shares a flat with his two best friends: Owen, a romantic Welshman as laid-back as Josh is uptight; and Kate, a perfectionist who spends her life unsuccessfully trying to convince everyone...