Charlotte Ritchie (Alison), Alexa Davies (Meg) and Will Merrick (Nicky) talk about returning to Dead Pixels, the sitcom based around computer game players.
What was the reaction like for Series 1?
Charlotte: It was great. I think it found an audience that was a mix of gamers and people who knew nothing of the gaming world.
Alexa: I am incredibly proud of Series 1 and I was just so pleased people liked it. I fell in love with the show, and with Meg, when we did the pilot years ago and it's always scary when something you've put so much work into is put out there for all to judge. But it went really well, people liked it and critics were very kind. Luckily people liked it and we are back with more for them. I hope they love Series 2 just as much.
What's it been like, to be back on the set of Dead Pixels?
Alexa: It felt like we'd never left! Which was fantastic. The time has flown by for me personally between Series 1 and 2, and - on top of that - we filmed most of the show on the set of the flat and stepping back onto it felt like coming home. I can't tell you how much I enjoy making this show, and so getting to return to it felt amazing.
Charlotte: I was so keen to get back together with everyone in that flat - I love everyone on the job, they're so funny and wonderful to work with. But I also love Jon's writing [the show is written by Jon Brown] so much it was such a treat to get back to that character and get stuck into it.
Let's talk about your characters. Will, what was it like returning as Nicky? How has he changed since Series 1?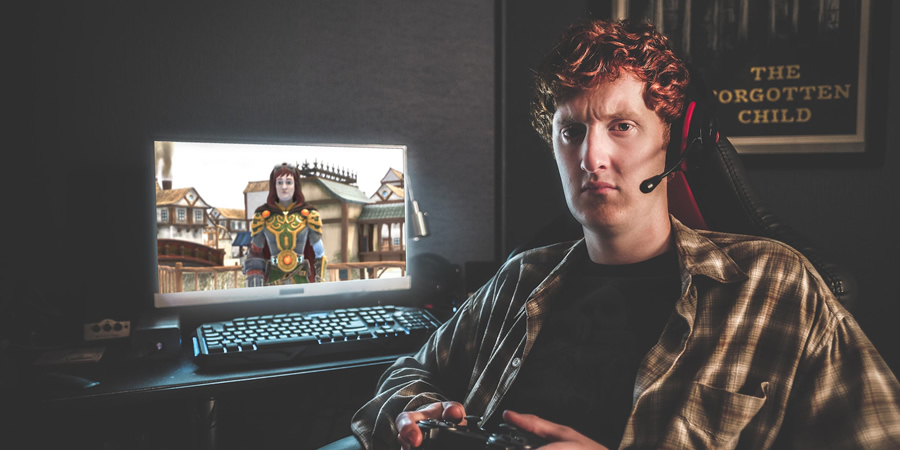 Will: It's been a lovely treat! I love Nicky, he feels like my neurotic little brother that I wish would change, but I understand that we are who we are and love him for that. And actually, I have huge respect for Nicky. I wish I was a little more like him. On the whole, he doesn't worry too much about whether his life is heading in the right direction, he just does what makes him happy. Of course, he has the odd freak out, worrying about everything from girls, to masculinity, to how he spends his time. But, on the whole, he proudly does what makes him happy from the privacy of his bedroom.
Nicky is very aware of his own mortality and he reminds himself regularly that we are all going to die one day... Maybe that's why he takes more risks which I think is propelled by Meg's adventurousness in this series. Gotta keep up, hasn't he!
Has Alison changed between Series 1 and 2? In the first series, she acted as a voice of reason to Meg.
Charlotte: I think she is similar in some ways. She is still playing "Mum" slightly to Meg and Nicky (without them really asking for it). But we get a bit more of a glimpse into her own life, and how it might not be as perfect as it seems. I think towards the end she manages, inadvertently, to encourage Meg and Nicky to genuinely look outside of themselves and play more of a caring role.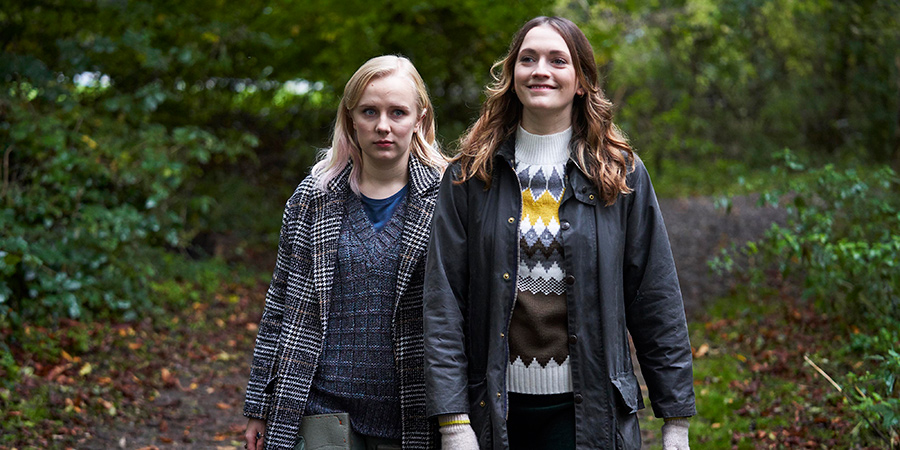 I love her positivity, and her endless ability to bounce back. She's well-meaning and kind, but there's also a smugness to her that I can't bear, but is so much fun to play. It's also fun when she momentarily loses her shit.
What's new for Meg?
Alexa: When we return to the show eight months have passed, and it's fair to say that not much about Meg has changed. Throughout the series however she matures and is definitely more open to change this time around. Not completely open, let's not be crazy here, but a little more open to growing as a person.
Kingdom Scrolls - the computer game they play - has got an expansion pack. What does Meg think of that?
Alexa: She is incredibly excited to begin with, but only to begin with. Change is always going to be hard for Meg, especially when it comes to Kingdom Scrolls (as we saw at the end of Series 1) and Meg is not a fan of the changes they have made or the new gamers it brings. She has to learn to use the change to her advantage instead of just being angry at it.
Will: The animation is far more detailed now, because the game has been given some upgrades. The landscape is grander, the colours pop, some really annoying gameplay creases have been ironed out. You know when you're immersed, and your avatar doesn't step up onto a ledge but just sort of floats up onto it? This no longer happens. We've all had avatar upgrades. We're even more badass than last time. In the game, not in reality. In reality, we're painfully the same. All hail the expansion pack.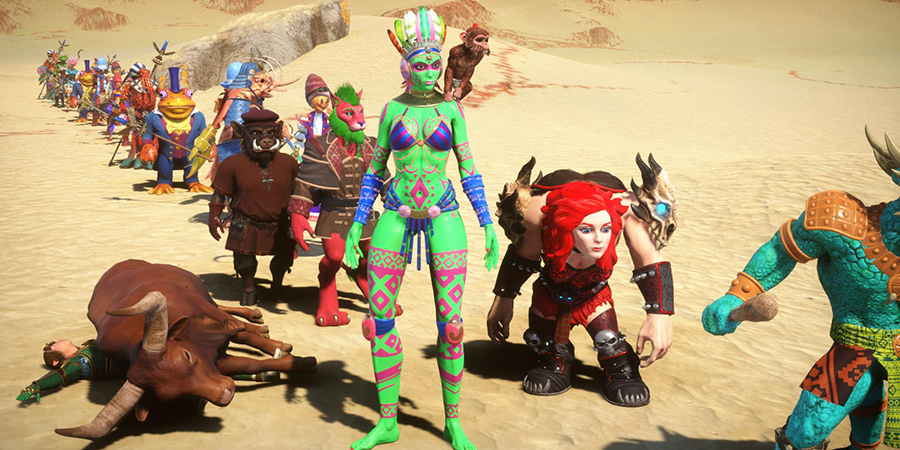 Alexa: It's amazing! Honestly, I couldn't believe my eyes when I saw it. The expansion pack brings an upgrade and it's just magnificent. Greta and all of the other avatars have little upgrades and they look brilliant. The work they do on the animation is amazing and I think it adds so much to show.
Has there been a push to make the jokes even bigger and ramp up the craziness level?
Charlotte: I don't know... I don't think so. There are a couple of particularly mad events, mainly involving Russell... But this series, and Alison's interactions in particular, seemed to be so much based around particular objects and details of their world within the flat. Which I loved, because it makes it so specific and personal to these characters and highlights how well carved out they are.
Will: I think naturally the craziness increases as you get to know characters. They are pushed to their limits. Whether that be in their relationships or their limits of depravity, Jon Brown pushes us to places we haven't been before, and is always working for the characters to explore a deeper side of themselves.
A new character comes into Nicky's life this series, what can you tell us about her?
Will: She's something of a Kingdom Scrolls pin-up. She's a big deal and makes a real impression on an already incredibly impressionable man. She definitely takes him to places he's never been. It's a real whirlwind.
Do you think the comedy and types of characters on the show are reflective of how many young people lives their life today?
Charlotte: Well... Considering I'm answering this during isolation and am literally about to go and play GTA San Andreas with my housemate sort of answers that question. How the hell would Alison deal with self-isolation...!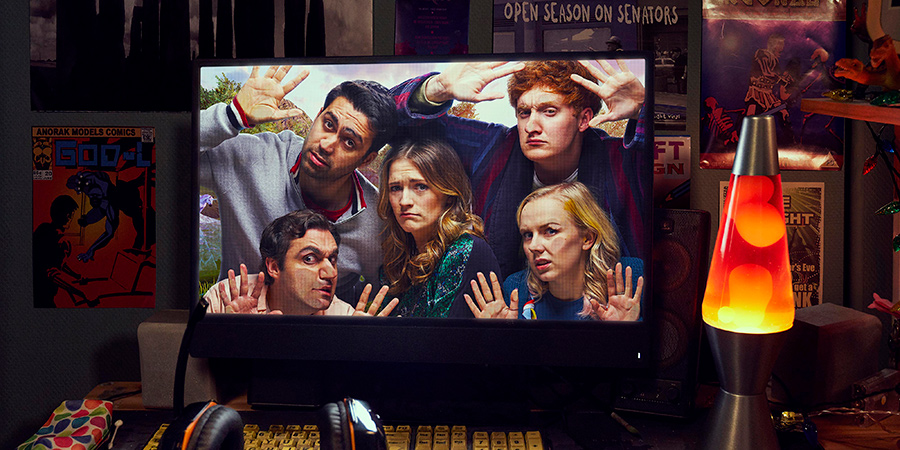 The chemistry between you and the other cast members feels really close and a lot of the jokes feel organic. Is there a lot of ad-libbing?
Will: Not really. That's the power of Jon Brown. Every line is like a perfectly wrapped gift. Sometimes something brilliant will appear, but the magic is already there.
What are the challenges of acting in a show like Dead Pixels? You spend a lot of time behind a screen talking to others...
Alexa: Dead Pixels is an incredibly demanding job in that we shoot six episodes in five weeks. Series 2 features more Alison, which means more scenes involving the three of us in the kitchen, which meant learning a lot of dialogue every day. I'm not quite sure how we did it, but I do remember laughing a lot in the process. This is easily the hardest job I have ever had but Will and Charlotte make it an incredibly enjoyable and rewarding experience.
Will: It's refreshing to have a unique set of circumstances and stipulations. When we are playing the game, we obviously can't see each other, so we make sure that we play that truthfully, and manufacture an 'in game' experience. Alexa and I had a dividing wall that exists in the flat between our bedrooms, and we did our dialogue through the wall. And the other cast were always on set to feed lines for each other but also, out of sight. So, it's exactly as it would be where we all plugged in during a session. It's different.
Was corpsing still a problem this time around?
Alexa: Maybe even more so this time around. Jon Brown just writes the funniest lines and they're so difficult to say with a straight face, on top of that you have people like Charlotte and Will saying funny lines to you so brilliantly. There was even a moment this time around where we had to stop filming for a few minutes because Charlotte and I completely lost the plot over one of Will's lines.
Charlotte: Haha yeah. It's such a joy. Man, I can't wait to see it.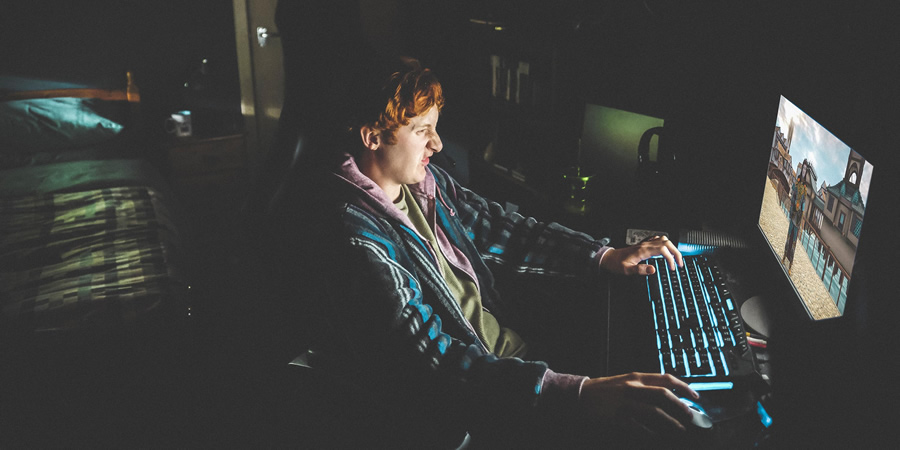 What would be your perfect videogame?
Will: A game where I get to play out a variety of alternate realities and see how it turns out had I made different choices in my life. Just imagine a mixture of good times and shit times. That sounds like fun, full of smiling and tears.
Videogaming is more popular than ever, with an even 50/50 split between genders. What do you think it is about videogaming that is so appealing and universal?
Alexa: So many things. There are also so many different types of games these days that it's probably something different for everyone. For me, playing video games is very similar to reading a book or watching a film, except with a video game you become part of the narrative. The characters really start to mean something and returning to the game to play another chapter or two feels like popping another TV show on, but more much exciting. I recently played The Last Of Us for the first time and the story is just so beautiful that you feel the need to play on and complete the levels to find out what happens to the characters. That's what it is for me anyway.
Alexa, we know you are a bit of a gamer. What games are playing at the moment?
Alexa: I'm just trying to complete Link's Awakening but it's taking me forever. I'm considering playing both The Last Of Us games again because they are just so fantastic.
Being a bit of a gamer definitely helps [with starring in Dead Pixels]. Playing is the easiest way to understand where Meg's frustration comes from. It's also just a dream come true that I get to play video games and call it research.
Do you think videogames have the power to connect people and inspire?
Will: I think that's at the heart of the show. When we began making Series 1, we knew we weren't making a show that was commenting on the isolation of gaming. The show isn't funny because it's making jokes about hardcore gamers, but because it is glorifying what it means to be completely obsessed with a game. Whether it's World Of Warcraft or Candy Crush, we've all had that beautiful moment when we've been totally lost in a game. And Dead Pixels is celebrating that immersion and commitment on an extreme level, with these gamers who live to play. And through playing, they grow, they share, and they connect. The circus of early adulthood is played out in the Ninth Kingdom, you know.
Will Alison ever become a gamer?
Charlotte: You'll have to wait and see!!