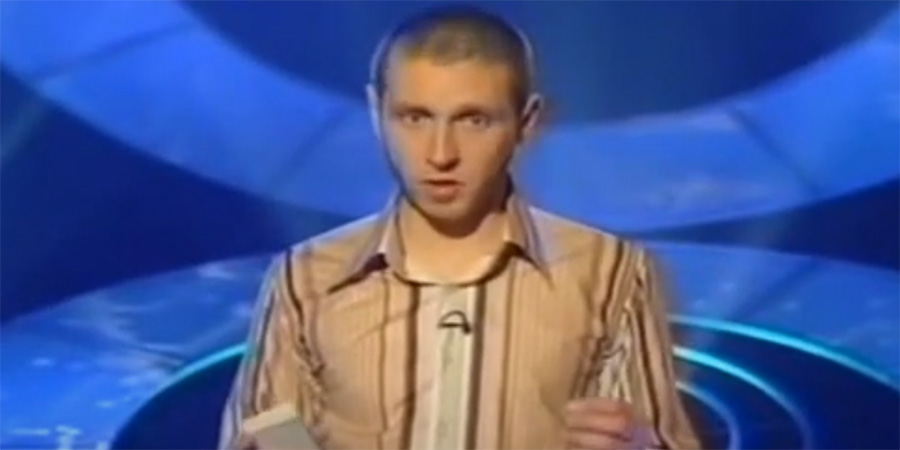 Genre

Stand-Up

Broadcast

Channel

Episodes

Starring

Writers

Director

Producers
"In the first half of the 21st century the world of science needed a guinea pig. That guinea pig was a man. For 40 days and 40 nights this man has given up his ordinary life. He has scoured the horoscopes from 20 astrologers. His task: to follow their advice, to ignore speculation, prediction and guess work, but at all times to follow instructions and pursue luck. Is this a wise way to live one's life? That is what we are about to discover. This is the human laboratory. This is Dave Gorman's Important Astrology Experiment."
Over the course of this programme, Dave Gorman (Pisces) follows his horoscopes, narrated by Brian Perkins (Virgo) to the letter. To judge on whether astrology is the way to follow, his life is judged alongside a control experiment, in which a person born on the same day and in the same hospital ward as him lives their 40 days without reading the horoscopes at all - in the form of his twin brother Nick Gorman (Pisces).
Their happiness is judged using a scale of love, health and wealth, judged by a panel of experts in the form of agony aunt Denise Robertson (Gemini), TV doctor Hilary Jones (Gemini) and financial advisor Alvin Hall (Cancer) respectively, with points calculated by a specially picked "Jury of Juries", with all 12 star signs represented by 12 people each in the studio audience. The points are plotted onto a graph where Dave will be aiming for the "Triangle of Delight" and avoiding the "Triangle of Gloom".
During the experiment, he makes big money bets, travels to New York and Dubai, dances his way out of danger, goes line dancing with a young boy, and shares pizza while wearing rubber. He also goes to the gym - a lot.
Production company

Also known as

Important Astrology Experiment (Other official name)
D.G.I.A.E. (Acronym)

Soundtrack

Title music by Banks and Wag (Sagittarius and Pisces).

Laugh track

Live audience
Broadcast details
First broadcast

Sunday 1st September 2002 on BBC Two at 10:40pm

Last new broadcast

Sunday 6th October 2002 on BBC Two at 10:40pm

Length of episodes

30 minutes
Website links