Bobby And Harriet Get Married, a "structured reality sitcom" which observes stand-up comedians Bobby Mair and Harriet Kemsley getting married in real life, is starting a run on Comedy Central (with new scenes edited in from when the show was shown on Vice).
We asked Bobby and Harriet what it was like working together on the project, and they sent us back a list of nine lessons they've learnt about why you should never work with your spouse...
1. Writers' room critique is taken as a personal attack
"Yes that's really funny but what if instead we...."
"What if instead you make yourself dinner and enjoy me going to bed without me saying I love you?"
2. In fact, your sex life is dependent on how supportive you were of your partners ideas and how you feel about your own
Though, if you're both working 60 hour weeks, and planning a wedding, it will be non-existent anyway.
3. Your home becomes an office
The shrine you previously had away from work is now a place where you Skype with your co-writer/director/producer and constantly get annoyed with your husband because he has 'voice modulation' issues.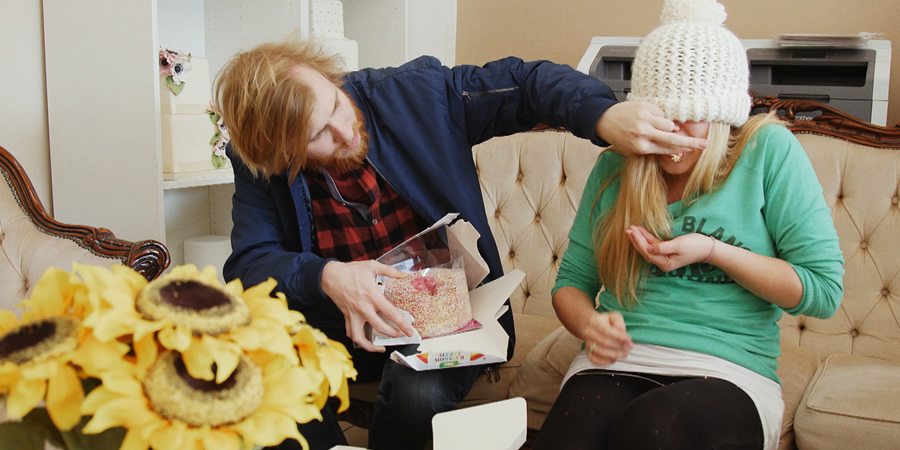 4. A date at a bar is no longer a date. It is now work drinks
It's hard to shut off from work when the person you're with is the person who now embodies everything that is work. You can reminisce about holidays as much as you want but it's hard to forget they made you late the last 2 days because they had to blow dry their hair.
5. Watching TV becomes competitive
If you have a home date, any movie or TV show you watch together becomes a competition to analyse how it could be better. There's a time and place for creative discussion but it's not on your couch at 4am.
6. Your shared jokes are now 'scripts'
The reason you fell in love was because you made each other laugh, and that love and laughter must now be mined so no joy is left private. (In fact, it's just edited.)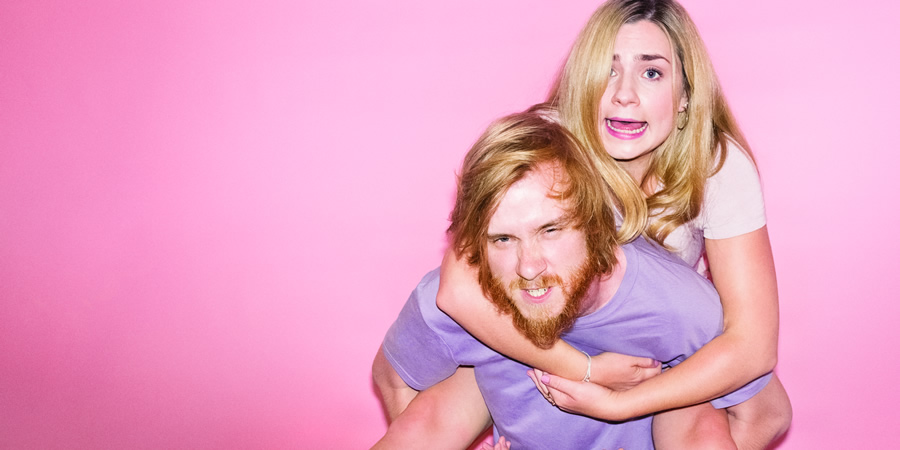 7. Lying to colleagues is harder
You cannot make stuff up about why you're tired at the office. You know each other's secrets so a white lie that you had diarrhoea all night won't fly. You're quickly outed for getting drunk or binge watching The Walking Dead.
8. Bitching about your colleague is impossible
(Director's note: this is a lie - they do it anyway, in front of each other, frequently passing it off as something "my character would do").
9. There's a whole crew of people who know your darkest secrets and are paid to act like they're not disgusted by you
We made our first series in 6 weeks and were writing while filming and planning our actual wedding. Consequently we were both really stressed. We had a lovely, incredible crew they definitely saw us have many pathetic fights and definitely acted like it wasn't happening.
Published: Thursday 22nd November 2018