Alan Partridge makes his debut on vinyl
For the very first time, Steve Coogan's comic creation Alan Partridge is available on vinyl.
To celebrate Record Store Day 2016, two episodes of the classic 1990s Radio 4 series Knowing Me, Knowing You... With Alan Partridge are being released by Demon Records on a 'gloriously colourful picture disc'.
The episodes, which pre-date the TV sitcom and helped establish Alan as a pop culture phenomenon, feature the comic talents of Armando Iannucci, Doon Mackichan, Rebecca Front and David Schneider.
Side A of the special record features an episode first broadcast on Radio 4 on the 8th December 1992, the one in which Alan's guests are 9 year-old prodigy Simon Fisher, hypnotherapist Janey Katz, and bad-boy lawyer Nick Ford.
The LP's Side B is the episode first transmitted on the 5th January 1993, in which Alan welcomes guests Tony Hayers, Trudy Sky, Yvonne Boyd and Lord Morgan of Glossop to his chat show.
The Alan Partridge vinyl record can be bought from various independent record shops from Saturday 16th April, which is Record Store Day 2016. Supported by BBC Music, Record Store Day involves over 200 independent record shops across the UK coming together to celebrate their unique culture.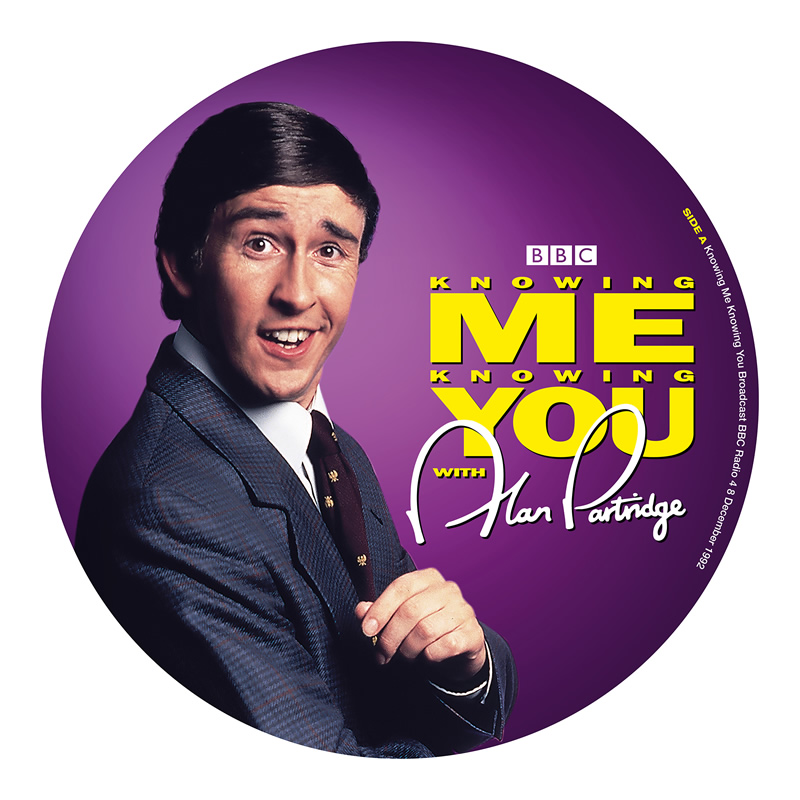 Sky Atlantic has just been showing Series 2 of Mid Morning Matters With Alan Partridge. The series is now available on DVD.