Always June on Radio 2
Vicki Pepperdine and Morgana Robinson star in Radio 2 comedy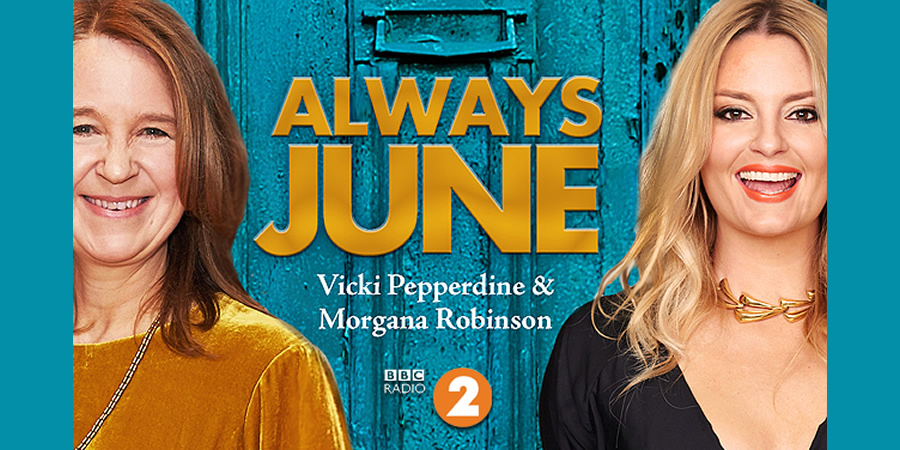 Radio 2 is to pilot a new sitcom starring Vicki Pepperdine and Morgana Robinson.
Always June, set in a guest house, is described as "a show about love, security and finding a family".
The comedy, which has been created by Pepperdine and Robinson, is based around The Rookery, a seafront lodging house which has a vacant room.
Talking about the plot, the producers explain: "Eccentric landlady, June Pursglove, has bills mounting up, the boiler is broken and her unlikely collection of current lodgers are proving problematic. Enter Becky, an aspiring novelist, looking for inspiration and a new life. She may have got more than she bargained for..."
The pilot will be recorded in front of an audience at RADA Studios in London on Monday 16th December (tickets).
Pepperdine will play June, whilst Robinson takes on the role of wannabe business guru and self monikered femme fatale, Karen Buckle, who has had enough of June's lack lustre facilities and is preparing for a life changing keynote speech presentation. Emma Sidi plays aspiring novelist Becky.
The creators also work together on The Windsors, with Robinson as Pippa and Pepperdine as Princess Anne. The royal spoof is set to return to Channel 4 for a third series.
---
For updates, click the button below.
Share this page
This story was updated on 5th December to add the character names.