Mrs Hudson's Radio Show cast
Patricia Hodge to star in Mrs Hudson's Radio Show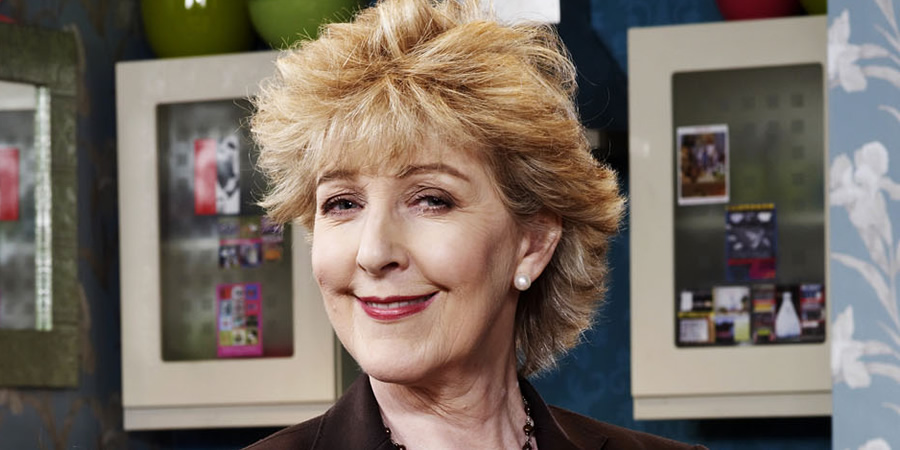 Patricia Hodge - who plays Penny in Miranda - will take on the lead role in new Radio 4 comedy Mrs Hudson's Radio Show.
Written by Barry Cryer and his son Bob, the two part comedy series focuses on Sherlock Holmes' landlady and housekeeper at 221B Baker Street.
The episodes were recorded in front of an audience at RADA Studios in London last night (5th November).
Ahead of the recording, producers said: "There'll be plenty of fireworks (as well as music hall singalongs) in this humorous and alternative take on Mrs Hudson's life below stairs at 221 Baker Street. If nothing else, it proves that behind every great man there is an even greater woman... demanding rent."
Starring alongside Hodge was Miriam Margolyes as her mischievous friend Mrs Brayley. The cast also featured Barry Cryer as Harry Fryer and Orlando Wells as Holmes, with Stephen Critchlow as Watson. Bob Cryer - who plays Glenn Donovan in Hollyoaks - portrayed Lestrade, with Ruth Bratt and Jeremy Limb voicing various other characters.
The episodes, partially based on Barry and Bob Cryer's book, Mrs Hudson's Diaries, were directed by Ned Chaillet and Ben Walker for The Waters Company.
Producers explain: "After years of patiently waiting in the wings, Mrs Hudson is ready to storm the airwaves in a comic portrait that is both thrilling and absurd. The two half hour episodes see Mrs Hudson encountering everything from crooked magicians and music hall divas to stolen gem stones and dodgy clairvoyants. Holmes and Watson are never far away, of course. So turn on the wireless and make a date with Mrs Hudson."
Mrs Hudson's Radio Show will be broadcast on Radio 4 at a later date.
---
For updates, click the button below.
Share this page