How we turned the ParaPod podcast into a film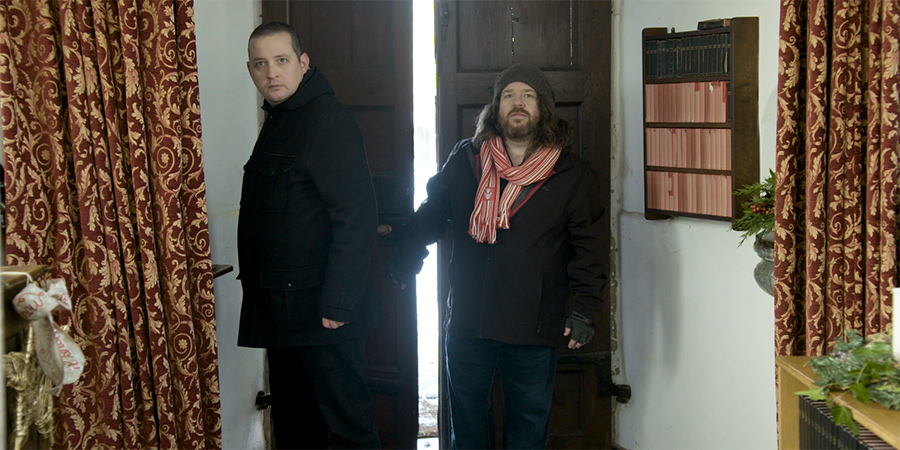 The ParaPod - A Very British Ghost Hunt (nee The ParaPod Movie), really has no right to have been made at all. Everything was stacked against it from the second I made the daft, impulsive decision to do it.
We had done two successful series of The ParaPod podcast and were filming a speculative TV pilot at the reportedly haunted East Drive in West Yorkshire. After an evening of mischievously convincing my co-host, Barry Dodds, that there were ghosts chucking marbles and it definitely wasn't me, we went outside for a breather. I had the awful realisation that this wasn't an idea that would work for a television series, because what would we do in the next episode? I felt it wasn't about making a comedy Most Haunted series.
I decided we were making a film. A road trip to be exact. It was about Barry trying to convince me of the existence of ghosts by taking me to all these places that claim they have spooks in residence.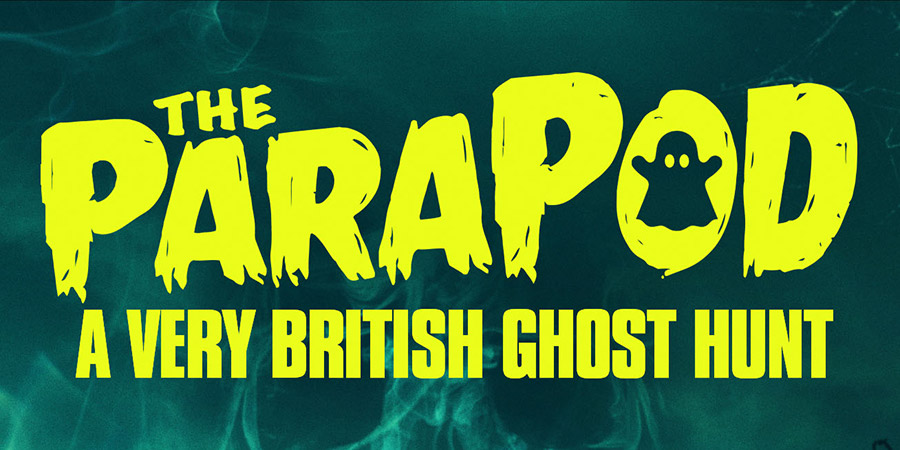 My entire focus changed at that moment, galvanised with a "why not me" attitude. Plenty of folks make plenty of films in unconventional ways, it's just a lot of graft. I didn't realise quite how much graft. However, I decided to take the same approach with it as I do my art projects:
Concentrate, slow it down, take huge care over every bit of minutiae, sign off nothing till it's right.
We raised initial funds by selling credits on the movie to fans (where folk would have their name on the end roller), and subsequently secured a chunk of money from a film producer, Bil Bungay, who was into what we do. He also owns 30 East Drive, so that was one location we didn't have to fork out for.
Bil insisted I direct it, despite having no experience of film directing whatsoever, and I still consider this to have been some sort of punishment for my years of scepticism. I worked for nothing, opting to set up a Patreon page to subsidise my involvement. So I've been doing two jobs in content creating: on Patreon, and making the movie. Luckily, the making of the movie was a viable ongoing tale to include on Patreon too.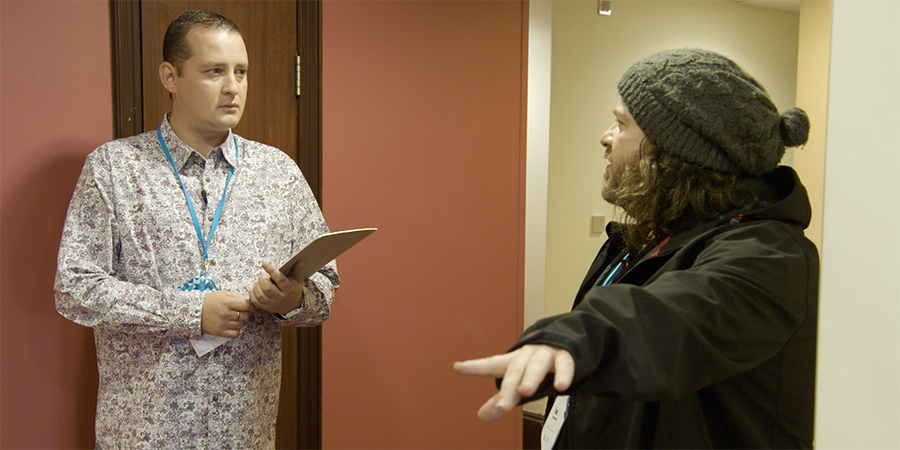 The movie is a documentary (it's not a mockumentary despite some outlets refusing to believe this), so the actual shooting was challenging. It's hard to direct something you are actually in. I did discover though, that being in scenes is an opportunity to direct in a clandestine way, as I could guide it by behaviour to give it the best shot of a narrative. Stealth directing really.
Throughout this process, I've really learnt that disasters invariably lead to glory moments. For example, one day of shooting was abandoned because of heavy snowfall. We had spent thousands on a location day, and it was all for nought. I trekked out in the heavy snow that day, despondent and desperately trying to find somewhere we would be able to get our kit to...
I found a gorgeous church and permission to film there was granted. I had a location we could get to now, and just needed a reason for us to be there, so set about trying to work out how to integrate this into the film. Quite by chance, a drone operator was doing a different job nearby, so they were duly bribed to get some aerial footage. The scene is the closest to the original podcast that the film gets and remains my favourite part of the movie. I obviously don't believe in fate but... yep.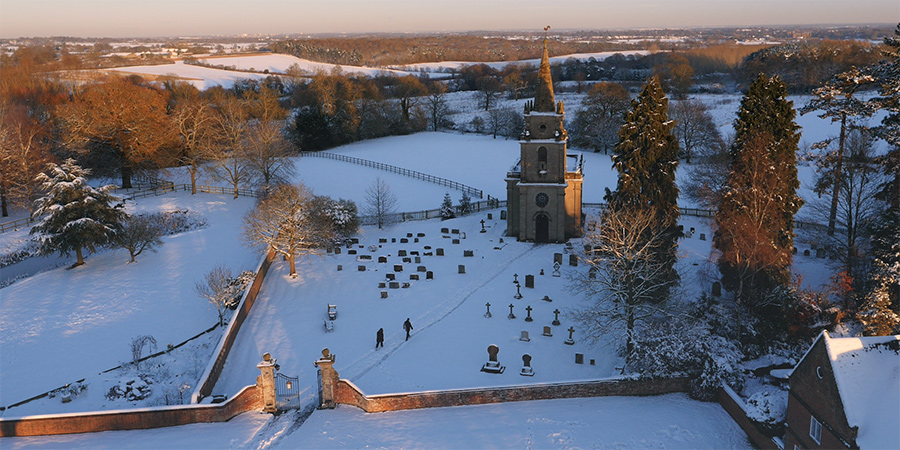 Helming this project has been the most overwhelming, and hugest, project I've ever been a part of. By some considerable distance too.
It has not been made traditionally, there's no studio and barely any staff. Outside of the people on the screen (mostly myself and Barry), it has been a case of allocating hundreds of jobs to two people; myself and the editor Simon Gibbs, over several working years.
Certain departments took huge stresses off us, particularly the music and sound departments, which were Thomas Van Der Ree (who has done the music on every podcast I ever made), and Danny Rowe, respectively.
The lesson learnt with this kind of auteur-led project is the fundamental need for having people around you who don't drain. Assembling a team of cultural architects is of paramount importance. Folk who pester or sulk are no use whatsoever when it's properly small and independent, as everyone is already under tremendous strain. People fall by the wayside and you have to double down on your commitments to plug the gaps.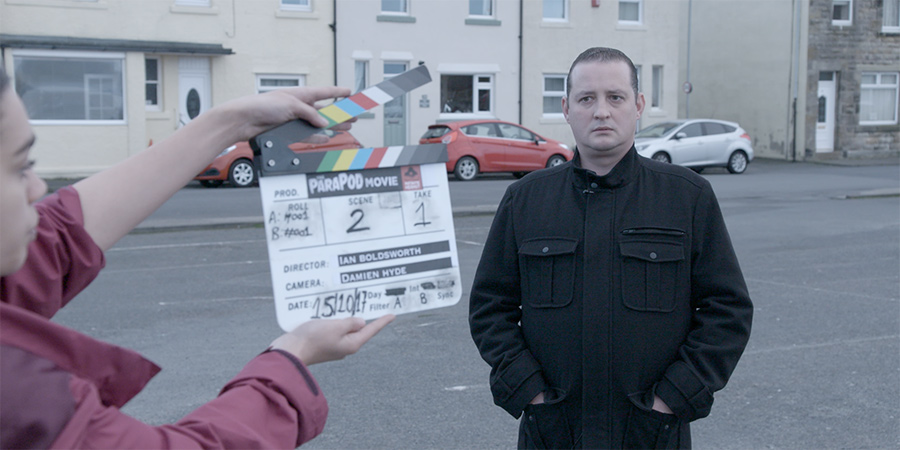 It's a very challenging predicament to be in, to have the temptation to quit but not do. One of the most rewarding aspects of completing the project was the achievement of being "still standing". Those of us who saw it through feel like champions.
I'm enormously proud of the end result. Armed with the knowledge of quite how much it took to get it on the screen, and quite how tiny a budget this was all done with, I think I'm justified in my pride.
The responses have been fantastic, we've topped charts and sold-out screenings, standing shoulder to shoulder with enormous studio pictures who must be wondering what on earth is going on.
We have distribution in North America, and the film is launched there in November, so it continues its bizarre journey far and wide. All from one impulsive decision by a very tired boy outside a haunted house.
---
The ParaPod - A Very British Ghost Hunt is available on digital download now. More information is available at theparapod.com