Daniel Nicholas shares his diary entries as he prepares for a Cultural Comedy Tours show...
Cultural Comedy Tours is a new project where comedians deliver comedy tours in art galleries and museums. Offering a fresh perspective on the exhibitions and getting audiences who wouldn't usually go to these kind of venues to go to them.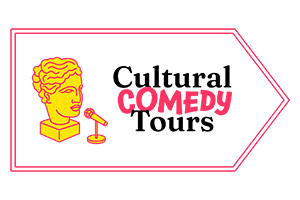 It's run by me (Daniel Nicholas) and comedian Edy Hurst. We had run some successful pilot events at Leicester Comedy Festival for the last couple of years and, at the start of 2021, we managed to get Arts Council Funding to run it properly, doing some research into what galleries and museums want from this kind of project, as well as development into how best to put these events on for the comedians, the venues and the audiences.
On the whole, we get other comedians to deliver the tours. In the summer, at the Grant Museum in London we had Katie Pritchard and Charlie George delivering the tours. Occasionally we do a tour ourselves, not only because we're comedians and want gigs, but also it helps us understand this process better so we can help and advise others we ask to take part in the future.
We have a host of events coming up this autumn, and the first one involves myself and Tony Wright delivering a tour together of the Salford Museum and Art Gallery. Here outlines my process of writing the tour with a couple of weeks to go, and the work that goes into it...
3rd September 2021
It's the 3rd of September, I've got some chicken goujons in the oven for lunch, and Jeremy Vine is chatting about something or other on the radio. It's just under two weeks until Tony Wright and I perform our cultural comedy tour at The Salford Museum and Art Gallery (SMAG). As a performer I'm excited to dig into it all and start the writing process.
As a producer I'm feeling calm - but that might be because I don't know how well (or not well) the tickets are selling.
Yesterday, myself and Tony went round the museum. This tour is different to the ones we've produced previously as we are going to have two comedians perform the tour - we usually have one doing 20 minutes. So this is as much an opportunity to see the space as it is to discuss how are actually going to deliver.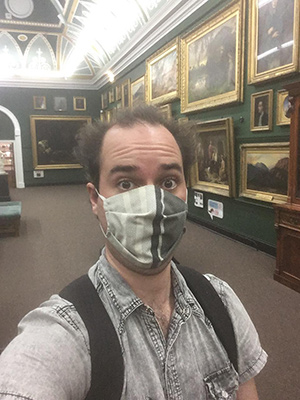 It was great walking around the space, particularly looking at the A-Z exhibition which will be the focal point for our tours this time. It's an exhibition of objects that SMAG has collected over the years for every letter of the alphabet, from a giant hollow Buddha, to creepy ventriloquist puppets. There's such a rich history here, it's amazing (and horrifying) to see what objects were the everyday norm of the past, and how the times are probably more advanced than we expect them to be.
Katy (one of the staff members) shows us around the Victorian exhibition. It's a room full of Victorian paintings and some objects. On first glance, it doesn't really feel like there's enough here to talk about. But as Katy starts telling us facts about different paintings, something clicks with me and I know that this is the room I want to do my tour. The different facial expressions in the paintings, or the stories behind them are so interesting and feel a great jumping off point to write punchlines.
After Katy gives us the facts, Tony and I agree to do our tours in separate spaces - he'll take the A-Z exhibition and I'll take the Victorian one. We each spend time in these rooms looking at the objects, taking it all in. I write out the stories and facts that Katy gave us in my notebook, knowing full well I probably won't be able to read my writing later.
I do another walk round the room, before myself and Tony get a coffee. We talk about the goals of the tours - getting audiences who have never been to these venues before to visit them, and comedy, gigs. He talks about how he's started pro-wrestling training and I think to myself that outside of work and comedy all I do is play my PlayStation and should get out more.
We talk about doing a Zoom or another visit before the show. And I head off back to Leeds feeling positive but knowing there's a fair bit of work to still do.
Weds 8th September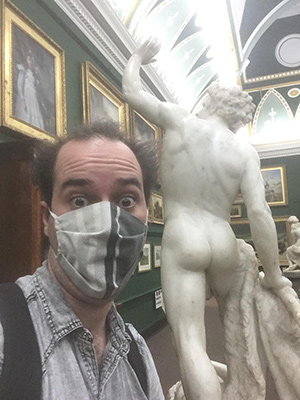 I head to Salford again today, to spend more time in the exhibition, read the exhibition notes that I've since been emailed, and to start to put a plan together on what route the tour might take and what paintings (it's a room of mostly Victorian paintings) I will talk about. I feel sad, but I suspect that might be because I'm hungry more than anything else. The M62 (I'm coming from Leeds) behaves itself and I arrive at SMAG.
Reading the notes about all the different paintings there's a real sense that each one has a story to tell and is communicating something different. In the notes it explains that the upper classes wanted to open museums and libraries so the lower classes could experience culture as many of them couldn't read. I find this fascinating especially when, just two months ago, the UK government announced there would be a 50% funding cut for arts and design courses.
I am mostly alone as I scribble my own notes on pieces of paper. I look through the exhibition facts and a lot of them are so interesting in themselves that I see the laughs can just be from simplifying the story and telling it in my own way. Other facts are strong enough on their own that I can add a short punchline to.
After going through all the notes, I take some time to just look at the paintings, see if there's anything that catches my eye, anything unusual that can be remarked upon, there's a few where it just looks like a guy in the background is photobombing it, or just need a caption to give it some meme-esque energy. There's a painting of Aesop creating his fables, and I decide that for the tour I'll try and create my own fable. Other paintings are nice to look at but not a lot to say about them.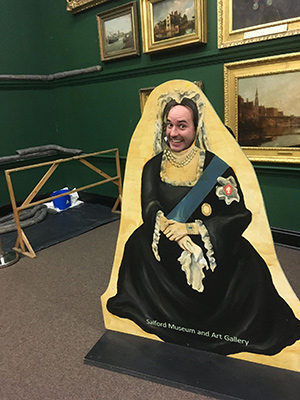 The corner of the space is cornered off and paintings removed due to flooding damage. I think some of the fun with these tours is seeing these kind of elements - health and safety notices etc and talking about them as if they were part of the exhibition itself. I note down to talk about it as an installation.
I leave satisfied knowing where the jokes are and just need to write them.
I get back to Leeds to find a letter from the DVLA that I need to tax my car.
9th September
I've just spent the last hour reading about Aesop's fables, they're so great and full of lessons. I've decided my fable will involve a dragon and accountant, and will be something about things might be worth doing yourself or to know when you need to outsource your work. I'll mull it over for the rest of the day, maybe I'll go for a walk, although it has started to rain slightly.
10th September
This morning I've finished writing the tour, I'm confident there are a healthy amount of jokes, facts and interesting stories. There's a few places left open for some audience interaction/conversation.
It feels good to be ready. I'll learn what I can, but generally think I'll have most of it on a clipboard to refer to, like what a regular tour guide might have. I'm excited to see what Tony has come up with, I'm going to chat to him and see if we can both get there early on the day so we can match up our tours cohesively.
This has been a great way to exercise my writing abilities and to think outside the usual parameters of stand-up. Having an exhibition as a focal point to hang all the material on has been really useful in creating focus. I'll see how the tour goes but I'm hoping there will be bits in this that I can use for my regular stand-up gigs - maybe the Dragon and Accountant fable.
With excitement, I look forward to the 16th.
---
Cultural Comedy Tours have events coming up at Salford Museum and Art Gallery and Leicester's Attenborough Arts Centre. More info at culturalcomedytours.com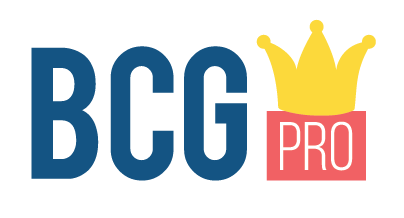 Enjoyed reading? This article is provided as part of
BCG Pro
. For much more like this, including premium articles, resources, tools and services,
find out more and subscribe
.