Episode 129 - Old And New

Sitcom Geeks: Episode 129 - Old And New
Four comedy writers walk into a bar. Ahead of the comedy writers' Christmas Party, Dave chats with NFTS comedy graduate Sara Gibbs, improv superstar Pippa Evans and writing legend Paul Bassett Davies about women in writing rooms, the changing definitions of sitcom, Stephen King and Dolly Parton. Summing up: Yes it's still tough, but the opportunities are still there.
Published: 26th December 2019. Length: 48 minutes. Size: mb
Next Sitcom Geeks episodes
Date: 9th January 2020 Length: 54 mins Size: 48.2mb
'My act is like putting a cartoon in someone's head.' Dave and James enjoy a fascinating session in the company of one of the country's top comedians, ahead of his...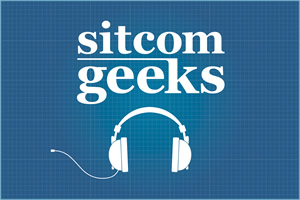 Date: 23rd January 2020 Length: 48 mins Size: 66.7mb
While you were eating and sleeping your way through the holidays Dave and James were reading your script entries to the BCG Pro Sitcom Geeks Script Challenge - all 65...