Episode 9

Richard Herring: Talking Cock: Episode 9
Episode 9 - The History of Mr Jolly. Richard reads another chapter from his book, this time all about the cultural history of the penis and the way attitudes have altered over time. From the crafty gods of ancient Sumeria to the 19th century scientists who could see tiny hunched up men in every sperm when they looked down their microscopes. Find out what happened to the Cerne Abbas Giant's navel and how many Etruscan penises Menephta received. And why we owe so many of our hang-ups to having his cake and eating it (and then telling us we couldn't have any cake) Saint Augustine. If only all history lessons had this many cocks in them!
Published: 30th April 2013. Length: 35 minutes. Size: 32.48mb
Next Talking Cock episodes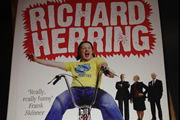 Date: 8th May 2013 Length: 28 mins Size: 26.15mb
Epenisode (trouser) 10(t) - Three's A Crowd! - The Talking Cock tour is nearly over, with just a dozen or so opportunities to see the show live (though the DVD...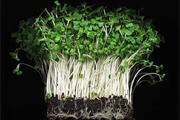 Date: 17th May 2013 Length: 27 mins Size: 24.33mb
Episode 11 - Lovely Lovely Cress - in possibly (but possibly not) the last epenisode of this rodmast, Richard tells the story of an indecent proposal made to him in...