ESLOSPS #11

Me1 vs Me2 Snooker with Richard Herring: ESLOSPS #11
Eraser - It's all hotting up now isn't it and tonight's frames could put the pretty kitty amongst the pigeons or basically crown the champion with 6 frames to play. Me1, Me2, Me 11 and Me 31 are the players in action and any of them could be walking home with at least one million pounds in a month's time, courtesy of Ian Durex. But what will the results be? If only there was some way to find out. WATCH IT. And use a condom. Even though that ruins it really.
Published: 8th September 2021. Length: 57 minutes. Size: 26.4mb
Video
Next Me1 vs Me2 Snooker episode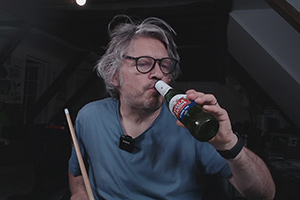 Date: 15th September 2021 Length: 53 mins Size: 24.5mb
Mates - Some people think it's all over, but there are still a few of the Mes in a position to win the whole shebang and three of them are...