RHLSTP 301 - Ed Gamble

#301 Forsaken - It's the first show of Series 20 (how does this keep getting commissioned?) and Rich is giving a moving tribute to a wrongly disgraced broadcaster and glad to see what's making the BBC news headlines. His guest is the reigning Taskmaster champion Ed Gamble. They discuss who is doing the most podcasts, the problem with banofee pie, naughty puppets, why heavy metal is childish, whether Ed's fiancé is a paid actor, the Proustian memories brought up by gladiators and performing whilst looking at yourself in a sheet of perspex. Plus would being caught in an act of self-love on camera be good or bad for Richard's career.
Download episode
(right click, select save link)
Published: 11th November 2020. Length: 85 minutes.
Video
Next RHLSTP episodes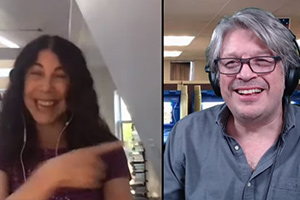 Date: 18th November 2020 Length: 64 mins
#302 Which One's Melania? - It's November 4th and the world hangs in the balance as they wait to discover if a winner will be declared right away in Taskmaster...
Date: 25th November 2020 Length: 77 mins
#303 Rod Stewart's Fridge. Richard is on TV so much now that it's actually not funny any more, but his son has come up with an improvement to Star Wars,...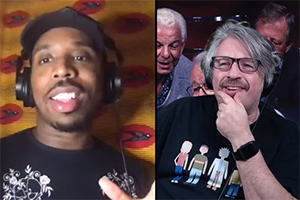 Date: 2nd December 2020 Length: 69 mins
#304 Annoying the Cosmos - Richard is recording on International Men's Day Eve and he's excited about what the next day will bring. But don't worry he's got lots of...