September 2013

Live From Kirrin Island: September 2013
Topical sketch show, written by members of The British Comedy Guide. In this episode Clegg sends David Cameron fracking on Kirrin Island, Nigella is cooking up a divorce recipe, and Robert Mugabe is on the sofa. Plus we finally discover the reason why man invented the calendar.
Published: 9th September 2013. Length: 29 minutes. Size: 26.61mb
Video
Animated Sketch
Here is the eCrimewatch sketch from the show animated:
Previous Kirrin Island episode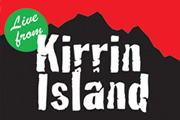 Date: 22nd April 2013 Length: 29 mins Size: 26.71mb
On April's show, David Cameron and Nick Clegg cash in on the Thatcher legacy by re-taking Kirrin Island, Iain Duncan Smith survives on £53 per week through the cunning use...