Episode 4 - Decapitated Morph

Richard Herring: Ally and Herring's Twitch of Fun: Episode 4 - Decapitated Morph
Episode 4: Decapitated Morph. Rich is riding high on his newly announced TV success, but will his hubris and champagne drinking bring him crashing down. And what will interrupt him next? There's a special surprise guest star (don't look at the image for the full surprise) and some old friends and Ally and Herring discuss whether President Trump will ever leave, whether Stonehenge is all that impressive, the ownership of dummies, who is the dummy? and the offensiveness of Golliwogs. It's a doll heavy episode, but that's why you're watching/listening you perverts. Rich is on holiday now, but should be back next Friday.
Published: 31st July 2020. Length: 66 minutes. Size: 30.5mb
Video
Next Ally and Herring episode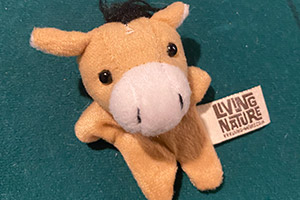 Date: 8th August 2020 Length: 62 mins Size: 29.1mb
Episode 5: Whory Horse. Rich is still on holiday really, but so desperate to show the BBC of his versatility that he's made this taster tape of his various skills...
Richard Herring: Ally and Herring's Twitch of Fun - All Episodes