Lycett & Widdicombe in WDYTYA
Joe Lycett & Josh Widdicombe film 'Who Do You Think You Are?'
Ancestry show Who Do You Think You Are? returns to TV this October, featuring Joe Lycett and Josh Widdicombe
Lycett finds out that his two-times-great grandfather was a boy chimney sweep in the 1850s
Widdicombe discovers a courtier with intimate access to the King's commode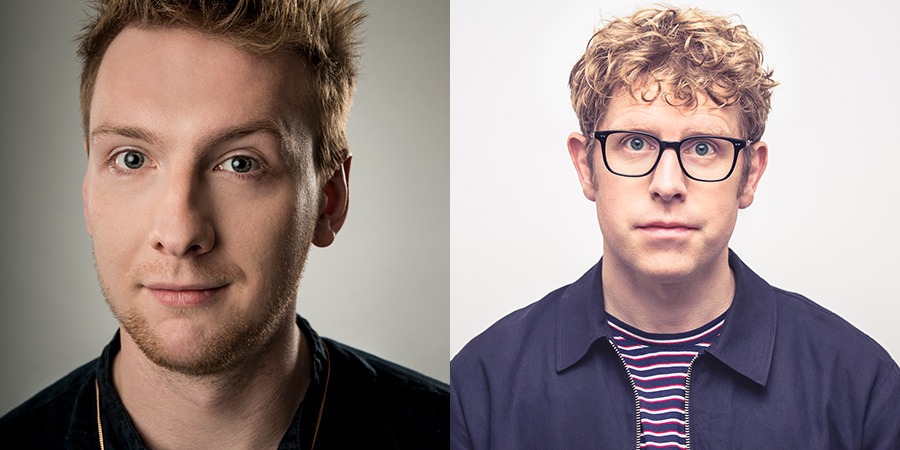 Joe Lycett and Josh Widdicombe will feature in the new series of BBC genealogy show Who Do You Think You Are?.
The comedians are "set to unravel their family history" when the long-running format returns to BBC One for a new series this October.
The other celebrities taking part in the seven-part series are Ed Balls, Dame Judi Dench, Pixie Lott, Alex Scott and Joe Sugg.
The producers tease that Joe Lycett "discovers a darker side to his family history", whilst Josh Widdicombe "traces his lineage back to the Elizabethan and Tudor Courts."
The programme makers explain: "Comedian and presenter Joe Lycett manages to find humour everywhere, but he discovers a darker family history as he finds out that his two-times-great grandfather was a boy chimney sweep in the 1850s who later joined the Royal Marines and travelled the world; but struggled to process his experiences."
They also say: "Amongst his family history, Josh Widdicombe discovers an ancestor cut out of the family fortune and a courtier with intimate access to the King's commode, whose story ends disastrously during the Civil War. From there it's a dizzying journey back to Elizabethan and Tudor nobility culminating in an incredible ancestral line."
Executive producer Colette Flight comments: "Who Do You Think You Are? is back with another line-up of Britain's best-loved celebrities exploring their family histories across the UK, Ireland, Denmark and Jamaica. The incredible personal stories they unearth of their ancestors' lives - from royal love triangles to labourers fighting for their rights, from Victorian child sweeps to battling fascists in London's East end - reflect and illuminate all our collective history."
The new series of Who Do You Think You Are? launches on BBC One this October. The series order and exact transmission dates have yet to be revealed.
---
For updates, click the buttons below.
Share this page