James Acaster in Cinderella
James Acaster lands film role in Cinderella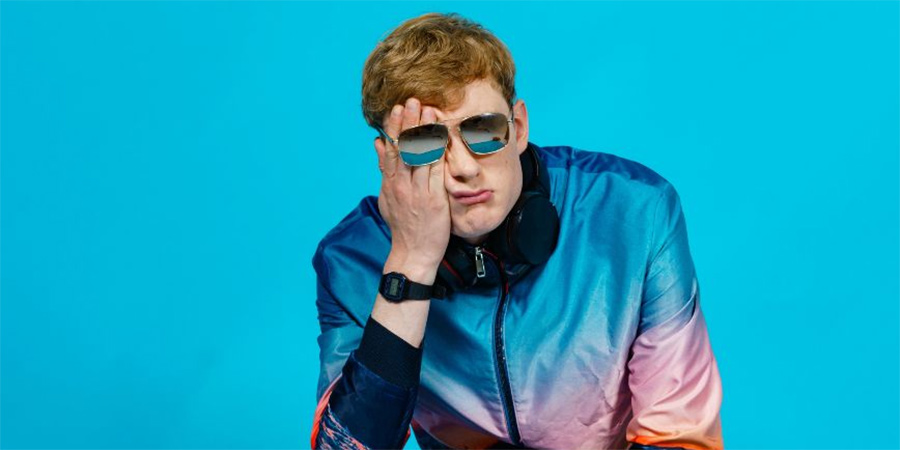 James Acaster has shot his first film role, in a musical version of Cinderella.
The comic plays one of the mice footmen alongside fellow comedians Romesh Ranganathan and James Corden in Amazon's retelling of the fairytale.
Former comedian Doc Brown also appears in the film as the town crier, having replaced fellow rapper Missy Elliot during the production process. Acaster took over from John Mulaney in his role, ahead of the US stand-up going into rehab for drug and alcohol issues.
Set to be released on Amazon Prime on the 3rd September, Cinderella is produced by Corden's company Fulwell 73 for Sony, with Camila Cabello, who shot to fame through X Factor USA, in the musical comedy's title role.
The cast also includes Minnie Driver as Queen Beatrice, Pierce Brosnan as King Rowan, Idina Menzel as Vivian, Cinderella's stepmother, and Billy Porter as the Fab G, a genderless fairy godparent.
Acaster has a slim acting résumé, with few credits beyond his 2017 Sky Christmas short and fleeting cameos in Josh Widdicombe's sitcom Josh and his own 2016 sitcom pilot We The Jury, which was not taken to series by the BBC.
However, he is executive producing Jury Duty, the US remake of the pilot currently in pre-production for CBS.
Acaster also has no comedy gigs booked currently, after casting doubt on whether he'll return to stand-up in an interview with Vulture's Good One podcast in April. But his hit food podcast Off Menu, which he hosts with Ed Gamble, is to make its live debut with two dates at the Royal Festival Hall in London on the 30th July and 1st August.
You can see Cinderella's recently released teaser trailer here:
---
For updates, click the button below.
Share this page