Who is Count Binface
Comedian Jon Harvey to take on Boris Johnson as Count Binface
Comedian Jon Harvey is to stand at the General Election as the satirical character Count Binface
He'll contest Boris Johnson's Uxbridge and South Ruislip seat in the forthcoming 12th December election
Harvey previously took on Theresa May as Lord Buckethead, but has changed the character after an American-lead copyright dispute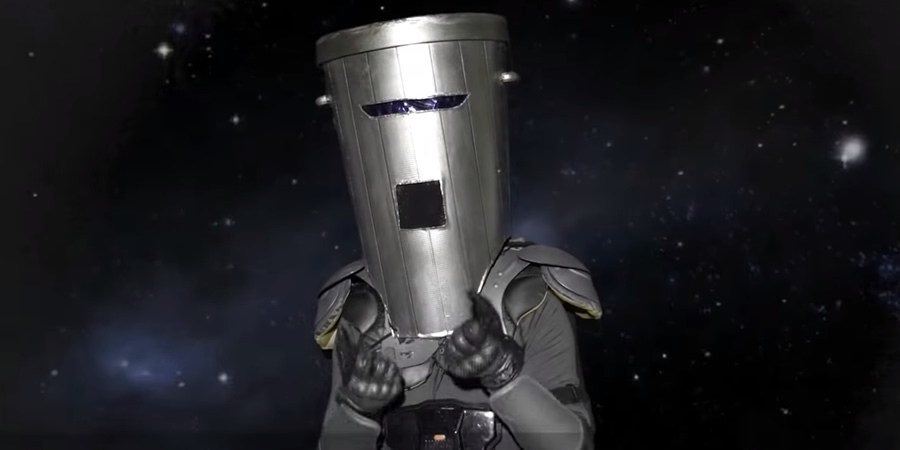 Comedian Jon Harvey will stand against Prime Minister Boris Johnson at the forthcoming General Election.
Harvey stood in the 2017 election against then-PM Theresa May as Lord Buckethead, and will now stand in the Uxbridge constituency as Count Binface.
The Lord Buckethead character has been standing against sitting Prime Ministers since 1987.
In that year's General Election he took on Margaret Thatcher in Finchley, and was at the time portrayed by video store owner Mike Lee. He stood again as the intergalactic space lord in Huntingdon in 1992 to take on John Major.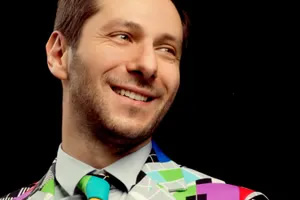 Writer and comedian Jon Harvey (pictured), who has worked on TV shows including The Revolution Will Be Televised and Radio 4's Lobby Land, revived Buckethead in 2017 to stand against Theresa May in Maidenhead. He ended up achieving a 0.4% vote share (249 votes) on a promise of "strong, not entirely stable, leadership".
However, since the 2017 election, others have appeared as the character on social media and at anti-Brexit rallies. Harvey revealed in a newspaper feature that he was behind the mask in 2017, but not since. He told The Guardian in an interview earlier this year: "It's [now] being run by an American from Beverly Hills."
Harvey will now portray the similar-looking Count Binface, standing as a parliamentary candidate for Uxbridge and South Ruislip on the 12th December 2019.
In a letter to the press today, the character explained:
Greetings Earth journalist,

Allow me to (re-)introduce myself. I was Lord Buckethead at the 2017 General Election, when Mrs May's Tory Government went to the polls in order to solve the problem of Brexit once and for all. My big news since that heady night at the Magnet Leisure Centre Maidenhead is that I have renounced my peerage. I am no longer Lord Buckethead. This is partly because I promised to abolish the Lords last time and I'm a politician who keeps his promises, and partly because I later suffered an unpleasant battle on the planet Copyright. This has left me unbowed but with a new-found appreciation of the likes of Boss Cat, WWE and AFC Wimbledon.

While I was at it, I thought I'd give myself a promotion (I'm not a fool) and so I humbly present myself to you anew as Count Binface, prospective parliamentary candidate for Uxbridge and South Ruislip.

Why am I back? Because I predicted that Brexit would be a shitshow and so it has proved.

Will I bring back Ceefax? Certainly.

Why the sexy rebrand? I decided I could not remain in that bucket and so - like Chuka Umunna, Anna Soubry, Dominic Grieve and Chuka again - I chose pastures new. At a time when political precedent is being broken all over the place, I find myself effectively standing against not just (current) Prime Minister Boris Johnson but also myself. I think that's a first. (Paging Sir John Curtice.)

I notice that a new incumbent of my old title, who I am sure is completely run by people in the UK and not subject to any foreign control whatsoever, has decided to join the Monster Raving Loonies. An intriguing move. My money was on him taking over 'The Independent Group for Change'. No matter.

Dramatic and journalistically juicy though that story is, my focus for this campaign is naturally once again on the main parties. Mr Johnson claims his Brexit is "oven-ready"; I say it is shop-soiled, past its sell-by-date and contains more than a trace of male bovine faeces. Surely the only way to unite the country is another referendum, about whether there should be another referendum? I shall also bring forth my enthusiasm for a cleaner, greener galaxy, but I am not so arrogant as to expect a slew of Uxbridgian and/or Ruislipish votes in what might be a marginal. Instead I have identified that the record low score for a General Election candidate is 1, which is a bar that I shall happily limbo silkily underneath should voters so choose.

I am excited to enter the political arena again, and hopefully to inject a tiny bit of space-glamour into election night. I look forward to the hustings and to challenging the new "Lord Buckethead" to take part in a head-to-head debate. And to pre-empt your next question, yes, Jo Swinson is invited. I'm confident but not complacent that a broadcaster might show interest. (Has anyone got a number for Channel 5?)

Galactic Best wishes,
Count Binface, Leader of the Recyclons
More details can be found on www.countbinface.com and the character can be followed on Twitter at @countbinface
Count Binface Election Broadcast
---
For updates, click the button below.
Share this page