Bruce Forsyth dies
Sir Bruce Forsyth dies aged 89
Entertainment legend Sir Bruce Forsyth has died
He was 89 and had been ill for some time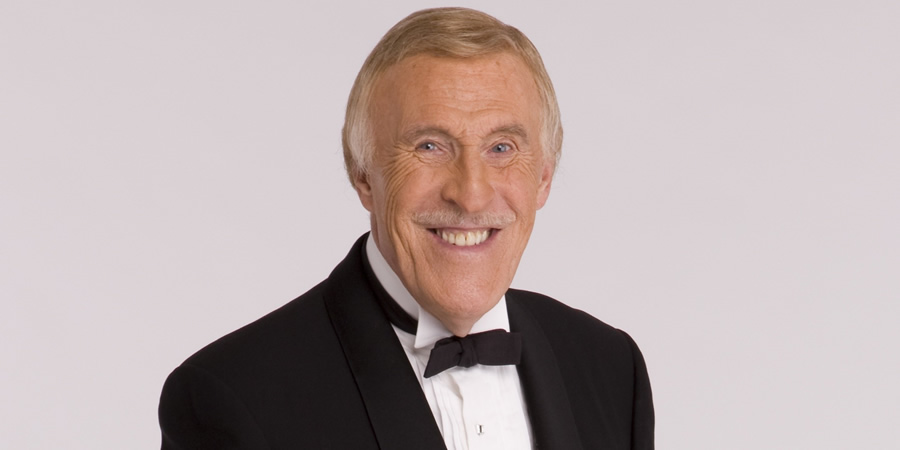 TV presenter, music hall star and sitcom actor Sir Bruce Forsyth has died.
Whilst he is now perhaps best know as the presenter of Strictly Come Dancing, Forsyth has appeared in many British comedy programmes. He presented series such as Bruce Forsyth's Big Night and starred in supermarket sitcom Slinger's Day. He also brought much humour to the many game shows he presented, particularly the BBC's The Generation Game and ITV's Play Your Cards Right.
Forsyth has been ill for almost two years. In November 2016, his wife Lady Wilnelia Forsyth spoke about how he underwent keyhole surgery in 2015 after doctors discovered he had two aneurysms following a fall at his Surrey home.
A statement released by his manager, Ian Wilson, says: "It is with great sadness that the Forsyth family announce that Sir Bruce passed away this afternoon, peacefully at his home surrounded by his wife Wilnelia and all his children.
"A couple of weeks ago, a friend visited him and asked him what he had been doing these last 18 months. With a twinkle in his eye, he responded 'I've been very, very busy... being ill!'"
Born on 22nd February 1928, Bruce Forsyth's career spanned more than 75 years, having made his stage debut aged just 14. From the mid-1950s he became synonymous with light entertainment, and game shows in particular from the 1970s.
Bruce Joseph Forsyth-Johnson was much-loved by television audiences, exhibiting a wide skillset including dancing, singing, acting, and presenting.
"Brucie", as he is often referred to, has been the butt of many jokes about his age - it has been pointed out he is five months older than sliced bread - however he always took these with good humour.
He was particularly noted as a television host for his ability to connect with audiences, and to calm and reassure members of the public appearing as contestants. This skill was first evident in the smash hit ITV variety series Sunday Night At The London Palladium, which proved to be the entertainer's big break into national stardom. He fronted the weekly show from 1958 for two years, and then a further three years from 1961.
The ability made him a perfect candidate to host the comedy game show The Generation Game, which the BBC launched in 1971. He would host the ratings-winning programme's first seven series (until 1977), and return for its twelfth to sixteenth series more than a decade later, running from 1990 to 1994.
It was whilst working on the show that he first met, fell in love with and married his second wife, Anthea Redfern, who was his co-host. The pair divorced in 1979, and he met the Puerto Rican 1975 Miss World winner, Wilnelia Merced, in the early 1980s. She would become his third and final wife.
A final career resurgence for Sir Bruce was initiated in 2003 when he hosted the final episode of the twenty-fifth series of Have I Got News For You, upon a suggestion from his wife. Having been largely off screens since 1999, the appearance spoofed some of his old game show rounds and played up to his light entertainment persona.
The episode attracted the attention of BBC bosses who were developing Strictly Come Dancing and in search of a presenter. He fronted the celebrity talent series from its debut the following year until his retirement at the end of the 2015 series.
---
For updates, click the button below.
Share this page