Susan Calman on Strcitly
Susan Calman joins Strictly Come Dancing
Stand-up and actor Susan Calman will take part in Strictly Come Dancing this year
She is the ninth contestant announced for the show's fifteenth series
Calman says: "I haven't worn heels or a dress since I was 17. Haven't danced with a man in over a decade. Strictly, I'm ready."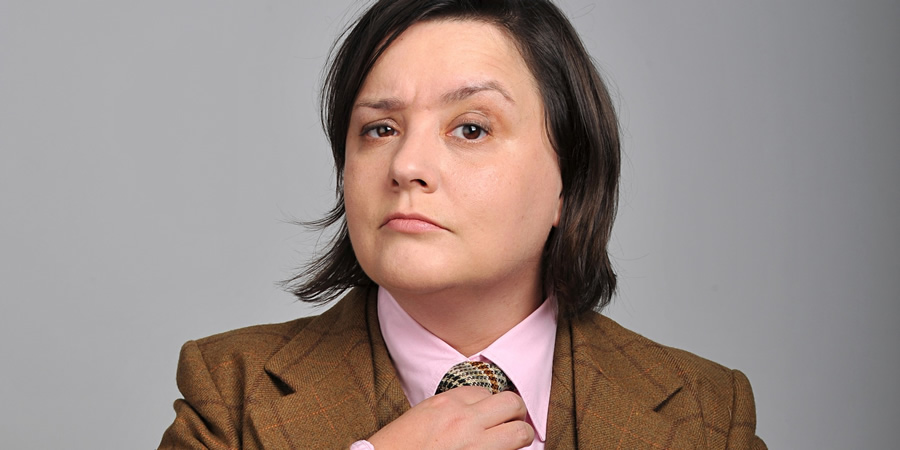 Scottish comedian Susan Calman will appear on Strictly Come Dancing, the BBC has announced.
The Glaswegian had cancelled a string of Autumn tour dates late in July, citing a TV commitment, and in posts on Twitter has also recently referred to seeing a personal trainer. Calman lives in Glasgow with her wife and cats, and has made no secret of her dream to be cast as Doctor Who.
She is the ninth confirmed contestant for 2017, which will be the celebrity dancing talent show's fifteenth series.
In a statement issued by the BBC, she said: "Being on Strictly is a dream come true. Finally I can reveal all the moves I've been practising in my kitchen to the nation. I am an enthusiastic home dancer and now on Saturday nights I'll be dancing in other people's homes in a (hopefully) entertaining way. I am terrified but excited to start my Strictly journey."
Other competitors announced to date include TV presenters Ruth Langsford and Simon Rimmer; vicar and former pop star Richard Coles; plus actor Gemma Atkinson and singer Aston Merrygold.
Responding to the news on this morning, Calman wrote on Twitter: "I haven't worn heels or a dress since I was 17. Haven't danced with a man in over a decade. Strictly, I'm ready. #WhoLeads? #CalmanCanCanCan"
She later added: "Thank you all so much for the unbelievably lovely messages today. Doing a show like Strictly is terrifying. You've been so wonderful."
Calman also posted today about an initial meeting with the programme's costume department:
First meeting with the lovely wardrobe people @bbcstrictly. I am what could politely be termed "a challenge". This is going to be a blast.-- Susan Calman (@SusanCalman) August 15, 2017
A staple of BBC One's Autumn entertainment schedule, Strictly Come Dancing returns with a launch programme on Saturday 9th September. Weekly contests will run right up until Christmas.
---
For updates, click the button below.
Share this page