Products
Warm, funny, life-affirming and true, The Best Things is the joyous debut novel from much-loved comedian, writer, actor and presenter Mel Giedroyc.
It's the story of a family who lose everything, only to find themselves, and each other, along the way.
Sally and Frank Parker have it all. Then one...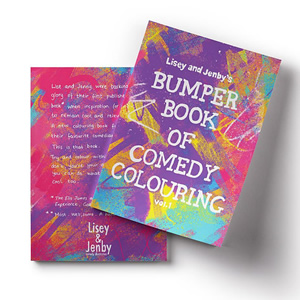 Lise and Jenny were basking in the glory of their first published colouring book* when inspiration (or desperation to remain cool and relevant) struck. A new colouring book full of all** their favourite comedians!
This is that book.
Try and colour within the lines. Or don't you're your own person...