Products
Lou Sanders is an internationally-acclaimed performer and one of the most original comedians in Britain. This, her fifth live show, was critically-acclaimed in Edinburgh and London's Soho Theatre in 2016.
A charmingly haphazard show full of mischievous monologues, offbeat observations and self-aware asides, from a comedian who manages to balance...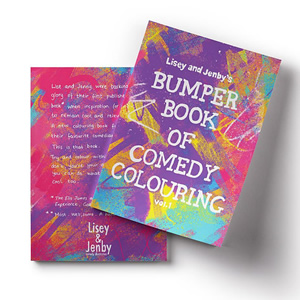 Lise and Jenny were basking in the glory of their first published colouring book* when inspiration (or desperation to remain cool and relevant) struck. A new colouring book full of all** their favourite comedians!
This is that book.
Try and colour within the lines. Or don't you're your own person...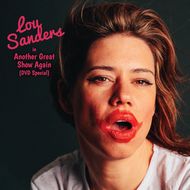 A genderless riot from a little old force to be reckoned with.
Sanders goes hard-pedal without too much fuss.
Sanders generally, absolutely, ultimately nails it.
Sleaze: turned down. Clothed: fully.
This show features Lou performing her acclaimed Edinburgh stand up show for the final time, filmed at London's Soho Theatre.
Lots of extras...