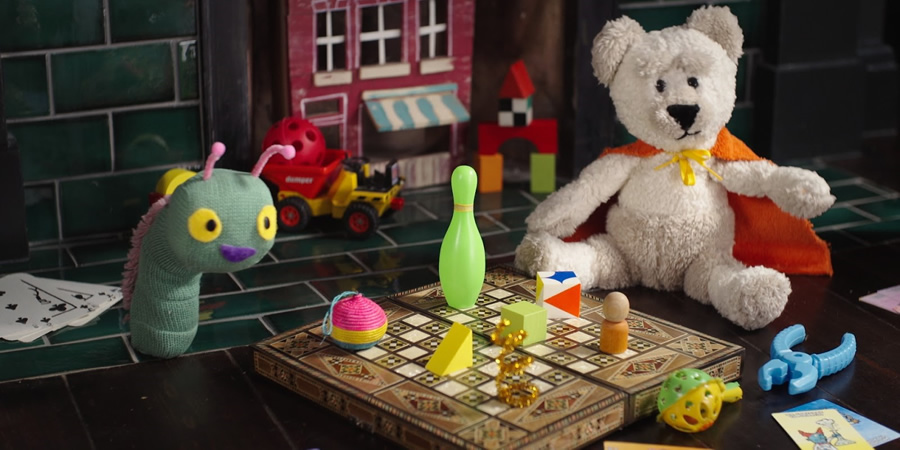 Genre

Comedy

Published

Platform

Episodes

Star

Writers

Directors

Producer
Series following Teddles, a curious young bear navigating his way through life and play with educational, comedic songs and a host of charming pals.
Each episode involves a song relating to Teddles' pre-school world, such as learning why we recycle and why it's important to brush your teeth.
The show is written, performed, scored and designed by Jonny & Will. They say: "We're so excited! Teddles has been living in our heads for a while now, asking exactly the questions our kids asked us and singing his cheeky songs. We can't wait for everyone else to see what Teddles gets up to in his quest for understanding".
This mini-series is to air on iPlayer in the UK, and CBeebies global channels courtesy of BBC Studios. Blink Industries creative director James Stevenson Bretton says: "We are extremely excited to be working with CBeebies and BBC Studios. The opportunity to bring this amazing character and his imaginative world to life with the BBC is a dream come true. We've been heralding the puppet revolution since we started Blink Industries, and we're thrilled to be showcasing Jonny & Will's wizardry with this hilarious new show."
Executive Producer Tom Stuart adds: "We hope this is the beginning of a very special collaboration with the BBC. We are working with a wonderful cast, including Doc Brown and Mike Keat, and CBeebies Radio have also commissioned 5 episodes of Teddles, further expanding this exciting world."
Production company

Laugh track

None
Broadcast details
First broadcast

Saturday 1st June 2019 on BBC iPlayer

Last new broadcast

Saturday 1st June 2019 on BBC iPlayer