Tom Gates Sky series
Catherine Tate and Mark Bonnar voice Tom Gates series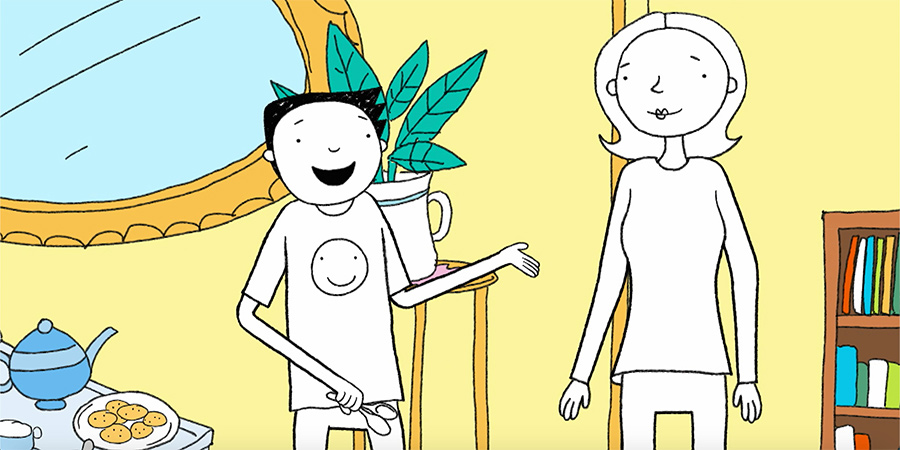 The Brilliant World Of Tom Gates, an animated series based on the award-winning children's novel series, is coming to the Sky Kids platform in 2021.
Catherine Tate and Mark Bonnar lead the voice cast.
The comedy actors are joined by 10-year-old newcomer Logan Matthews in the title role, and the book series' creator, Liz Pichon, who will present 'draw it' segments alongside the show.
The network explains: "A Sky Kids Original series featuring a modular mixed-media magazine format, The Brilliant World Of Tom Gates is based on the award-winning, multi-million-copy-bestselling Tom Gates books written and illustrated by Liz Pichon and published by Scholastic."
Primarily aimed at kids aged 7-12, the twenty 11 minute episodes are set to premiere on Sky Kids in early 2021, coinciding with the 10th anniversary year of the first Tom Gates book and the publication of the 18th in the series, Tom Gates: Ten Tremendous Tales.
The Tom Gates books have sold more than 11 million copies worldwide to date, and have won awards including the Roald Dahl Funny Prize. Sky says: "The heavily illustrated novels, in handwritten font with Tom's doodles and pictures embellishing the text, document in hilarious detail his everyday trials and tribulations at home and school, which all kids can relate to."
The TV series is being directed by George Sawyer, who also works on Horrible Histories, with Ben Ward (also from Horrible Histories) as the head writer.
Talking about the voice cast, Sky says: "Bringing Tom's unique and comical world vividly to life, the series features Catherine Tate as the voice of Tom's long-suffering, relatively sane mother Rita Gates; Mark Bonnar as Tom's strict, beady-eyed teacher Mr Fullerman and Logan Matthews as master of excuses and doodler extraordinaire Tom Gates.
"They are joined by Harley Broomfield as Tom's next-door neighbour and partner in crime Derek, Ahann Gupter as Tom's arch nemesis and school snitch Marcus, Lily Wedlock as Amy Porter - the classmate that Tom is always trying to impress - and Liz Kingsman as Tom's dismissive "grumpy" big sister Delia.
"Tom Gates fans will be thrilled to see that creator, Liz Pichon appears in the series in the live action art segment. Filmed in Liz's magical craft den, the segment sees Liz designing incredible 'Tom-inspired' artwork and crafts for viewers to try at home."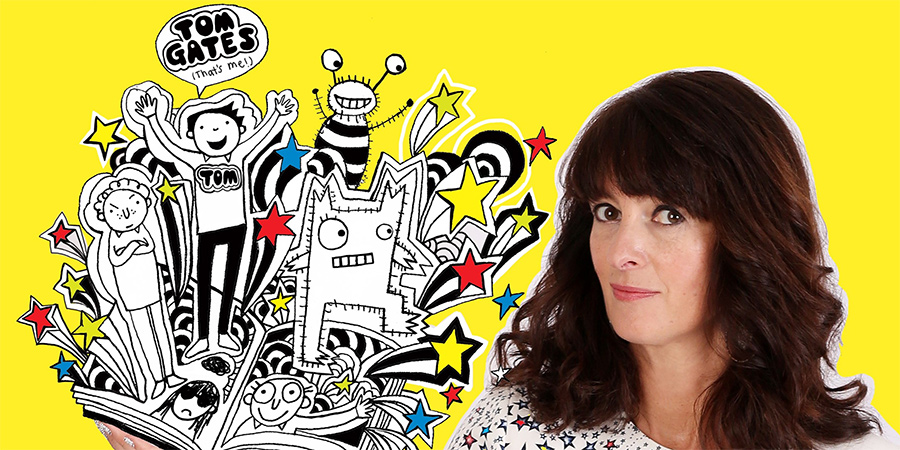 Liz Pichon comments: "The Brilliant World Of Tom Gates is exactly the kind of TV show that as a kid I would have completely DEVOURED. The cast is amazing, and I was so excited to see how they brought the characters to life. Now I can't wait for the children to see what we've all been working on."
Catherine Tate says: "The Brilliant World of Tom Gates books have a massive following and I'm looking forward to bringing Rita Gates to life for the books' loyal fans. Like most households with children, the Gates house is a bit of a madhouse and I'm sure the everyday chaos of family life will strike a chord with parents everywhere!"
Mark Bonnar adds: "I am very flattered to have been asked to play a long-suffering, grumpy school teacher in The Brilliant World Of Tom Gates. It's great to be involved with such a successful and distinctive series of books and I'm really looking forward to discovering them in more depth and watching the TV series with my kids".
Newcomer Logan Matthews said: "I was amazed when I got this part, I love the books and everyone in my class reads them. It's so fun playing Tom, it's brilliant as it's my first voice over job and I love it."
Lucy Murphy from Sky adds: "We are thrilled to have secured such a talented cast to breathe life into Liz Pichon's quirky, quick-witted cast of characters. This really special series will entertain our audience and encourage them to get crafty and creative too."
Ken Anderson and Arabella Page Croft from producers TG Entertainment Ltd say: "This is the first time that Tom has appeared on screen and we know there is a generation of children out there who love Tom's adventures and can't wait to see him come to life. We're delighted to have secured such a talented cast, led by Catherine Tate and Mark Bonnar, to get under the skin of Liz's comic creations and bring them to life for their many fans".
---
For updates, click the button below.
Share this page